Opening arguments to begin in Hernandez murder trial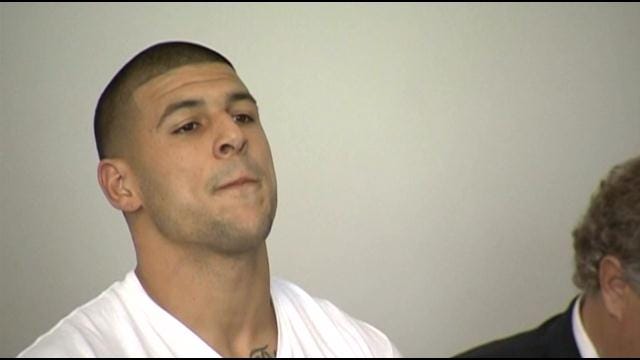 By: Dee DeQuattro
Email: ddequattro@abc6.com
Twitter: @deedequattro
Opening arguments are set to begin to today in the trial of former Patriots player Aaron Hernandez.
Eighteen people were seated last week on the jury, 12 jurors and 6 alternates. Of those selected five were men 13 were women.
Hernandez is facing murder charges for the shooting death of 27-year-old Odin Lloyd. Lloyd was a semi-pro football player who was romantically involved with Hernandez's fiancé's sister.
His body was found in a North Attleboro industrial park just blocks from Hernandez's home.
(C) WLNE-TV 2014