Opioid clinic planning to open Monday crashed into by truck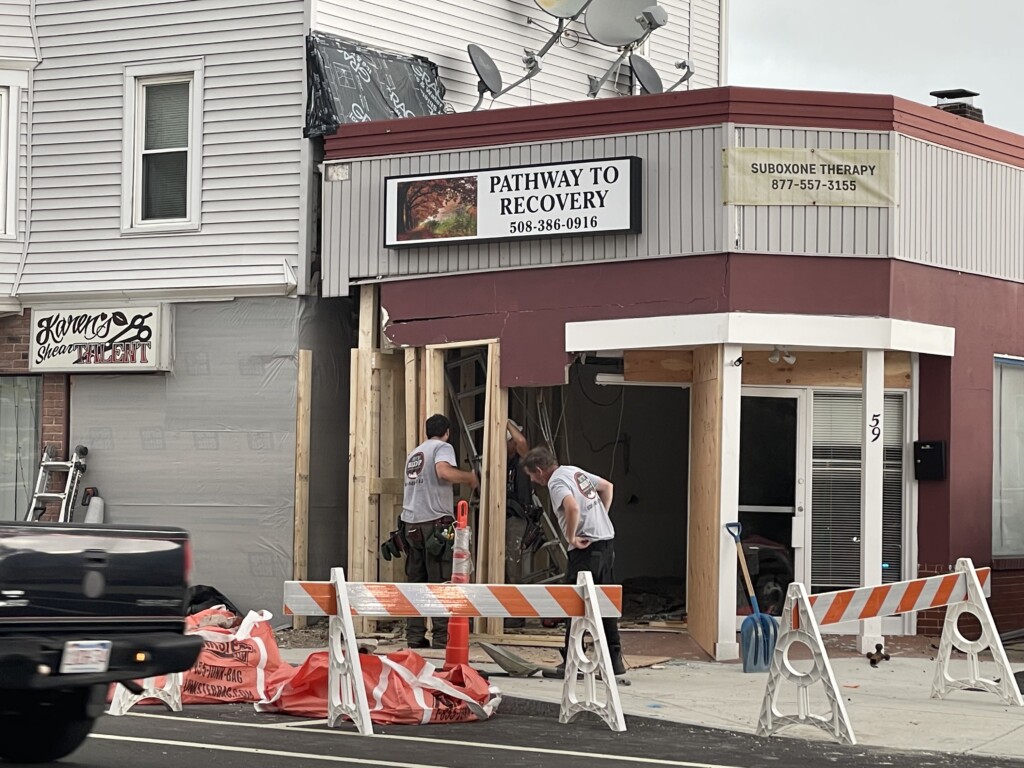 TAUNTON, Mass. (WLNE) — Taunton Police Chief Edward Walsh said that a car drove into several other vehicles before colliding with a building housing a future opioid clinic.
Walsh said that police responded to the area of Broadway around 2 a.m. after the department received reports that a car crashed into a commercial building.
Bethany Fitzgerald, the owner of the business that was crashed into, told ABC 6 News that the business was Pathway to Recovery, an opioid treatment center that will also offer alcohol abuse recovery services.
When they arrived police found a Toyota Tundra had been traveling down the road when it struck three unoccupied cars and then crashed into the front of a building.
Business Manager Agnelo Martins said that he and Fitzgerald received a phone call from their landlord at 3 a.m. telling them about the crash.
"[They asked us] if we were able to come down here because there was a pickup truck in our reception area," he said.
Martins added that the new facility has been planning to open for a few months.
Walsh said that the 22-year-old driver had fled on foot and that police found him at his home uninjured.
He added that the driver was transported to an area hospital and the department is working to connect him with "appropriate services."
Fitzgerald said that the first patient for the clinic was scheduled to come in on Monday, but the clinic will delay in-person services and will instead conduct telehealth appointments.
"We were shocked," she said. "There aren't really any specialty addiction services in Taunton and even in the surrounding communities, so we were excited to open up and work with our patients."
Fitzgerald added that they're looking for a temporary location to operate out of while they wait for repairs to be done.
"We're looking at this as a bump in the road, we're committed to rebuilding and we're not going to let it stop us from delivering a much-needed service," she said.
No other injuries were reported. The crash is being investigated and no charges have been filed yet.