Options for on-line worship abound for residents during Easter, Holy Week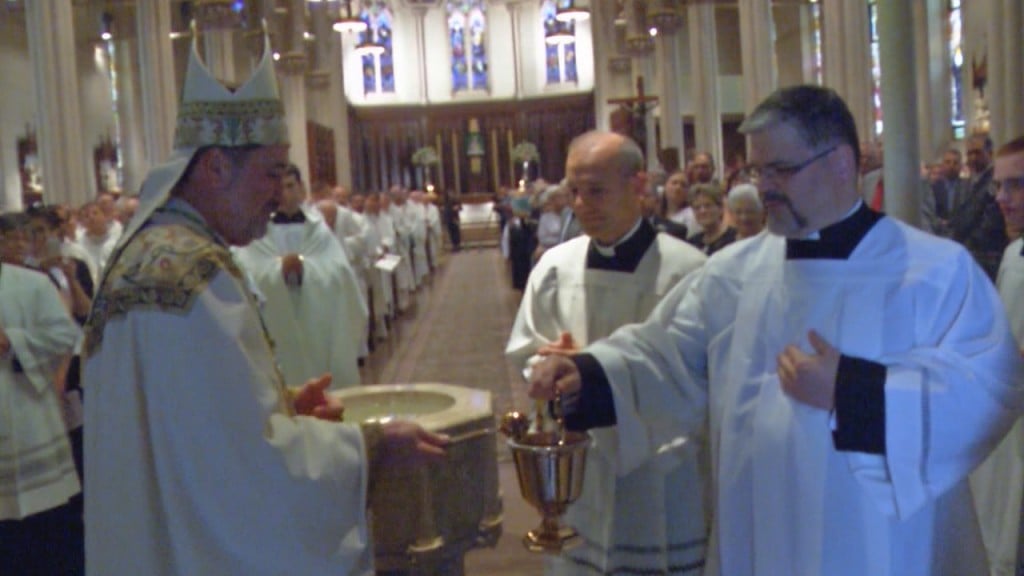 PROVIDENCE, R.I. (WLNE)- Even as public church services remain closed through Holy Week and Easter, options still exist for the faithful to worship from their homes.
The Providence Diocese has a list of resources for on-line worship on their website.
A schedule of Holy Week activities, including broadcast times for Bishop Thomas Tobin's Easter Service are available on the site. The diocese said parishioners should be in touch with their local church's website and social media to find out more information on what is planned.
The Fall River Diocese has provided a list of area churches providing on-line services during the pandemic. Parishioners are also encouraged to check-in with their church's website and Facebook pages for special services planned during Holy Week and Easter.
The following churches have regularly scheduled mass on-line:
Catholic Community of Central Fall River
Espirito Santo / St. Anthony of Padua Parishes, Fall River.
Holy Name Parish, Fall River
Santo Christo Parish, Fall River
Transfiguration of the Lord Parish, North Attleborough
Our Lady of Mount Carmel Parish, Seekonk
St. Theresa of the Child Jesus, South Attleboro
St. Mary Parish, South Dartmouth
Taunton Catholic Churches North Collaborative
Taunton Catholic Churches South Collaborative
Additionally,the Fall River Diocese sponsors a weekly Mass aired each Sunday at 11 a.m. here on WLNE-TV/ABC 6. That Mass can later be streamed at fallriverdiocese.org
For Portuguese-speaking Catholics, the Portuguese Channel carries a mass from an area parish on a rotating basis Sunday evenings at 7 p.m. The channel is available on cable television in southeastern Massachusetts and Rhode Island.
©WLNE-TV/ABC 6 2020