Ordinance-breaking Fung campaign sign removed after ABC6 inquiry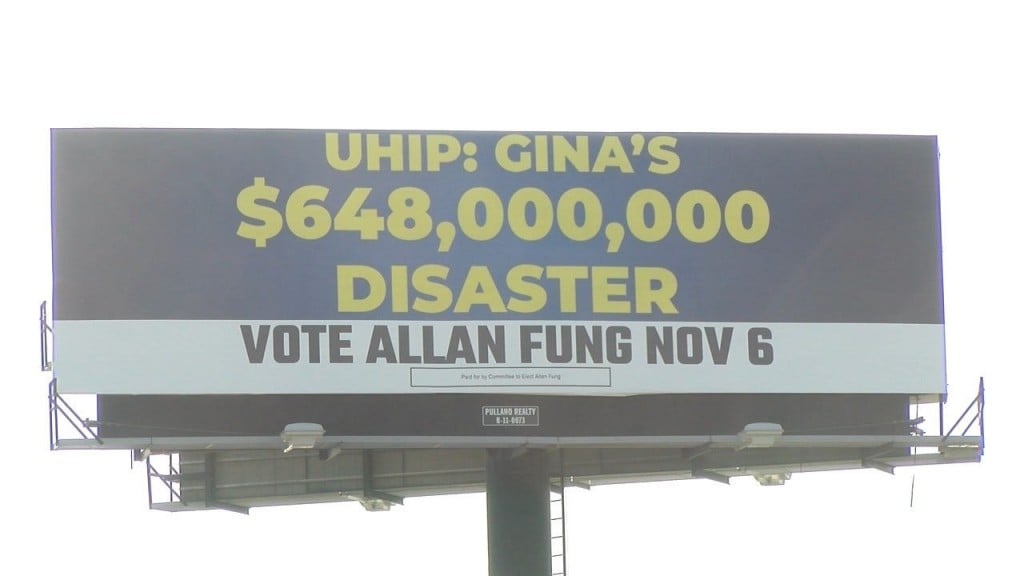 CRANSTON, R.I. (WLNE) – A campaign sign for Allan Fung for Governor that was violating a city ordinance is coming down.
The billboard points to the 2016 failed rollout of the state's benefits system, calling it the governor's $648-million disaster.
Post-election, the ad has become quite the conversation starter. Most people ABC6 News caught up with believe the sign urging people to vote for the Cranston mayor is long-overdue to come down. Others say: if you don't like it, don't look at it.
The problem is the ad was breaking a Cranston city ordinance that mandates political signs be taken down no later than ten days after Election Day. Tuesday marked day 36.
ABC6 News reached out to a spokesperson for the mayor's campaign, who had no comment. A city spokesperson said Fung was unavailable for an interview, saying the mayor was under the impression his campaign had already removed all of the large campaign signs, then called back and said the billboard is a private ad Fung's campaign was not responsible for.
The head of Clean Care New England owns the billboard space. Messages left for him were not returned.
Around two hours after reporter Rebecca Turco's initial phone call with the city, a crewman was spotted on top of the billboard, beginning the process of removing the ad.
© WLNE-TV 2018