Organizers hold defund police car rally in Providence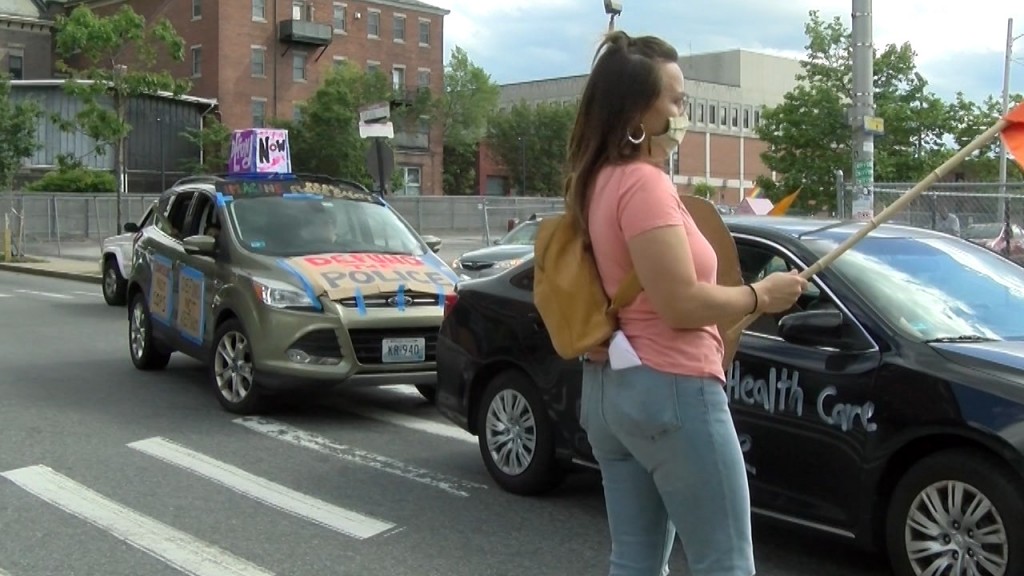 PROVIDENCE, R.I. (WLNE) – Protesters were scene making their voices heard from their cars Sunday afternoon, driving right past the public safety building as they called to defund the police.
Organizers from the group Showing Up for Racial Justice say they wanted to offer a safer, more socially-distanced alternative to some of the larger Black Lives Matter protests we've seen in recent weeks.
Cars were decked out with protest signs, some voicing support for the idea of abolishing the police.
But others say it's more about redirecting funds into areas like social work, affordable housing, and education to prevent crime and other situations that ultimately end up creating challenges for police.
Cali Almy of Providence said, "Police have to deal with stuff that maybe wouldn't happen if some of these other programs were being funded fully in ways that they can support communities, and take that pressure off of the police."
Around 100 protesters showed up, more than organizers anticipated, forcing them to expand the route as cars traveled downtown.