Outpouring of support for local police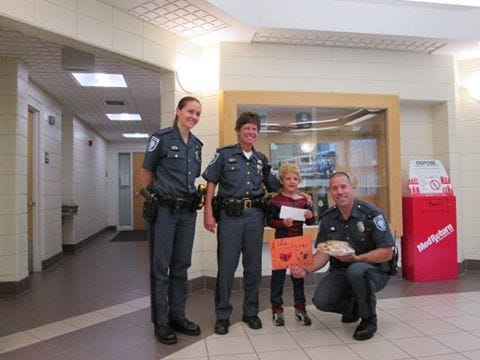 By: Melissa Randall
@MRandallABC6
Cards of encouragement and appreciation sent to police across Southern New England came exactly when officers needed them the most. They are mourning the loss of their brothers in blue who were killed in an ambush style attack in Dallas last week.
As the officers grieve, community members have found small ways to show their own police department that they are thinking about them. People have gone out of their way to send flowers, food, or to stop by and say thank you.
"It helps. Sometimes when you start doubting that when you're out there trying to do everything that is good and people don't see it as that you do realize that it's a small minority that does not see you as doing the right thing," said Deputy Chief William Nebus of the East Providence Police Department.
Local officers say they are extremely thankful and appreciative for all that everyone has done for them. Maybe the most heart warming act though includes visits from some of the youngest residents in the community. Among them, a 5–year–old boy named Anthony, who stopped by South Kingstown police headquarters Monday morning to meet his heroes.
"For him to make the connection between seeing what was going on in Dallas and thinking about his local police officers… it's just impressive," said Patrolman Rachel Soltysiak.
© WLNE-TV 2016