Outreach workers looking to help homeless on cold nights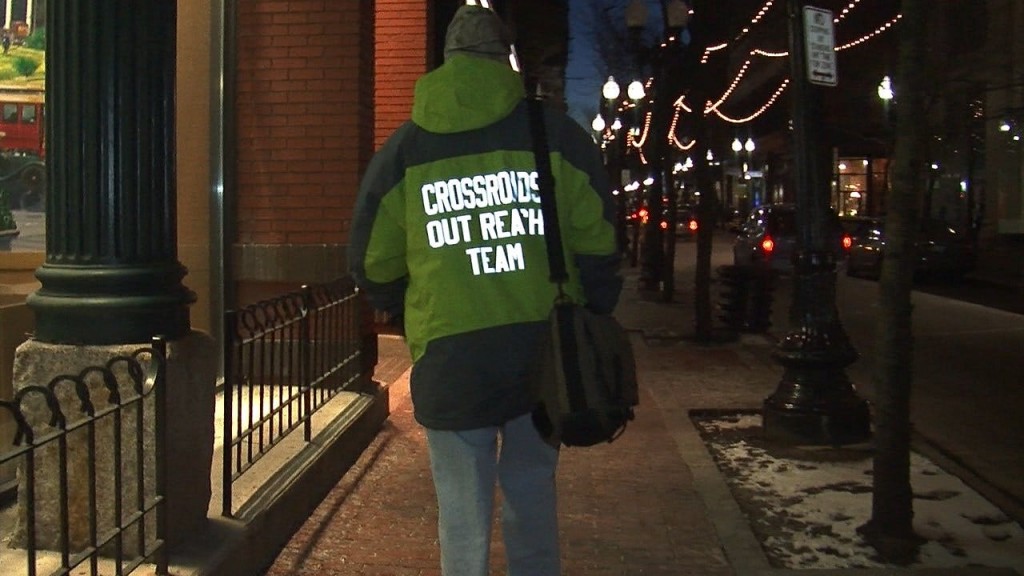 Outreach workers for Crossroads Rhode Island are trying to make sure homeless people are off the streets as the temperatures in the Ocean State continue to plummet.
Tuesday night ABC 6 News tagged along with Joseph Fullen who is the lead outreach worker for the organization. He says he is out five days a week trying to convince people without a place to go to come to the shelter for warmth.
"We offer them services, let them know what's available to them, try to encourage them if we can to come into the shelter services to get out of the cold," said Fullen.
For about an hour, Fullen crisscrossed the downtown Providence area. He checked out spots where people typically choose to settle in for the night.
This time of year Fullen says the shelter is full just about every night. The overflow shelter also typically houses around 60, which brings the grand total of people seeking housing through Crossroads to about 120.
"We don't turn away anyone," said Fullen.
He says one of the main reason's people refuse to come in from the brutal cold is drugs.
"We try to keep it as drug free as possible not a wet shelter but a dry shelter. A lot of people out here want to continue their drug use so it's like we are interfering with their flow of the influence of the alcohol or the drugs," said Fullen.
In our travels,several people did turn down help, but one woman agreed to come back to the Broad Street shelter..
"That's the payoff about this job. It's a beautiful payoff to see people willing to come in," said Fullen.
(C) WLNE 2016