Estimated death toll near 1,000 in Philippines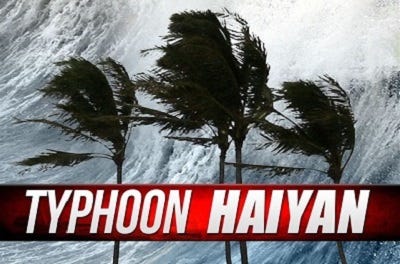 By News Staff
The Associated Press
BREAKING: Authorities in the Philippines are expecting to find a "very high number of fatalities'' after a powerful typhoon slammed into six central Philippine islands yesterday. So far 138 people are confirmed dead but the Philippine Red Cross says its field staff estimates that the death toll is near 1,000. The storm is now heading toward Vietnam.
Seaside homes and other buildings have been wiped away by massive storm surges and high winds. Communications and roads are cut.
Capt. John Andrews, deputy director general of the Civil Aviation Authority of the Philippines, said he had received "reliable information'' by radio from his staff that more than 100 bodies were lying in the streets of Tacloban on hardest-hit Leyte Island. Officials say the toll could rise.
Civil aviation authorities in Tacloban, about 360 miles southeast of Manila, reported that the seaside airport terminal was "ruined.'' U.S. Marine Col. Mike Wylie says military planes could still land with relief aid. Secretary of State John Kerry has offered U.S. help.
(C) WLNE-TV 2013