Over 100 gallons of diesel spill into New Bedford harbor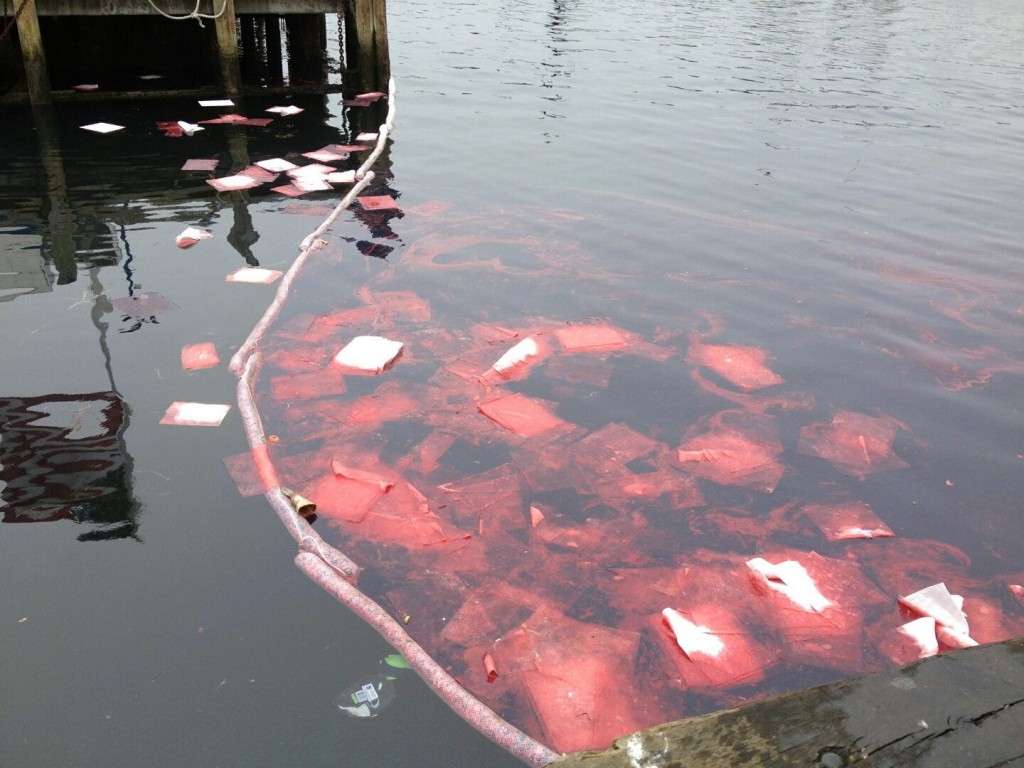 Dee DeQuattro
Crews are on scene in New Bedford working to clean up over 100 gallons of diesel fuel which spilled into the harbor.
Officials say they are unsure of the cause of the spill at this time.
The diesel is flowing in Pier 3 at the Harbor and the Department of Environmental Protection are using oil absorbing sheets to soak up as much of the diesel as they can.
Miles Grant of the National Wildlife Federation is concerned about the impact the spill could have on the sea life. "I think of the human impacts. We are here in a working waterfront in New Bedford which relies heavily on fishing for jobs and for the economy so that's a top of the mind concern here. We've obviously spent a lot of money a lot of tax payer money to preserve and restore this harbor and now we have an oil spill here that's very concerning," said Grant.
The spill was reported just before 8 a.m. on Thursday. It is expected to be cleaned up by the end of the day Thursday.
(C) WLNE-TV 2013