Over 300 workers strike at Sysco Boston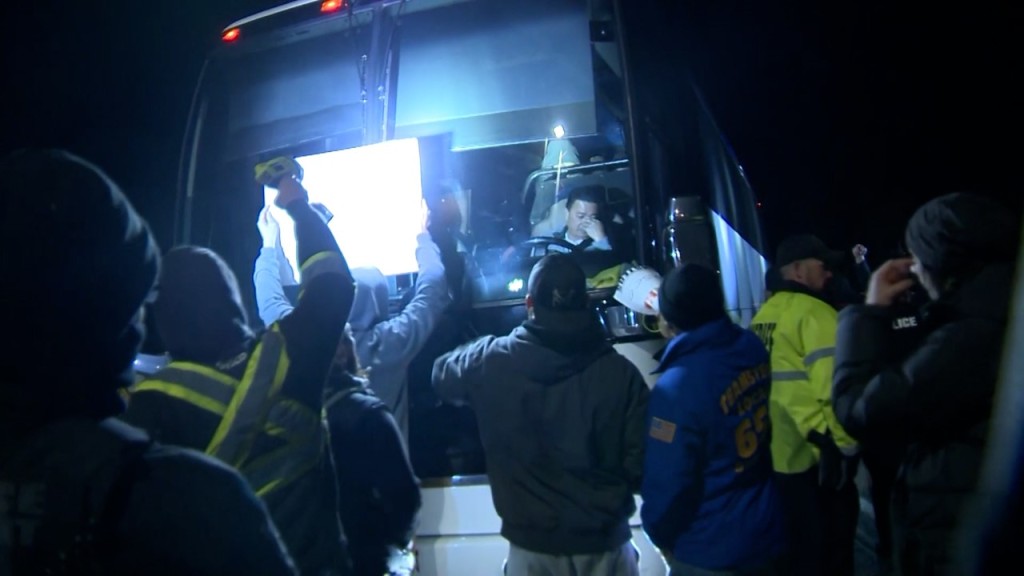 BOSTON (WLNE) — Over 300 workers organized a strike at Sysco Boston over the weekend.
The union representing the workers, Teamsters Local 653, went on strike just after midnight Saturday when the employees' contract ended.
"We are currently striking Sysco over unfair labor practice charges and economics, pension, wages, health care, the whole bit," said Trevor Ashley, a 20-year driver at Sysco Boston and member of Local 653.
Sysco workers had went on strike in Syracuse just days earlier.
The final decision to strike was made after an offer was made that would strip the workers of health insurance and deny them union pension.
ABC 6 News reached out to Sysco Boston for comment, but have yet to hear back.