Over 5,000 Signatures Collected to Oust Fall River Mayor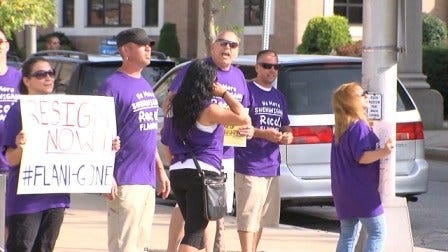 news@abc6.com Efforts to remove Fall River's mayor are rising to new levels.

The people who want him gone have collected over 5 thousand signatures, and now the mayor is fighting back saying those signatures…
are worthless.
Mayor Will Flanagan argues that the deadline to turn in the signatures for a recall, which were handed in Tuesday, has already passed. The mayor believes they should've been turned in no later than last Friday.
Members of the committee to recall the mayor disagree. The people trying to force the mayor out are also upset about a newly imposed trash fee. ABC 6 news crews did ask the mayor to comment on camera about the recall effort but he declined.