Over $77K raised for families of slain Connecticut officers
Link in the article for the fundraiser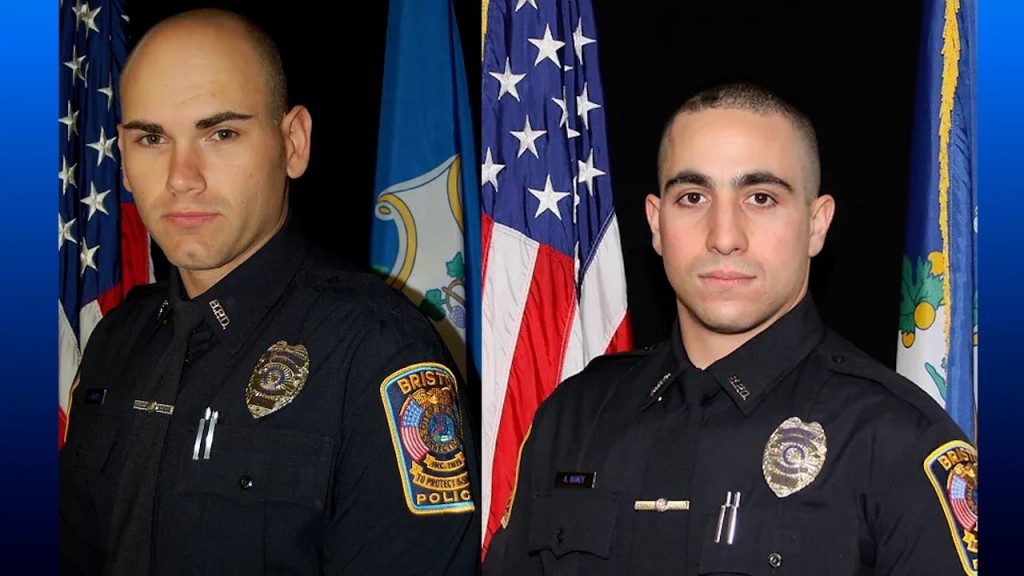 BRISTOL, Conn. (WLNE) — A fundraiser by the Bristol Police Department has been set up in honor of the two officers who were shot and killed this week.
Sgt. Dustin DeMonte and Officer Alex Hamzy were ambushed, shot and killed when responding to a fake 911 call Wednesday.
A third officer, Officer Alec Iurato, was hit by gunfire, returned the fire and killed the suspect.
The fundraiser is through "Fund the First," that goes to support first responders. It was set up Saturday morning and has over $77,000 already.
All proceeds go directly to the Hamzy and DeMonte families.