Over a dozen cars catch fire at Providence scrap metal yard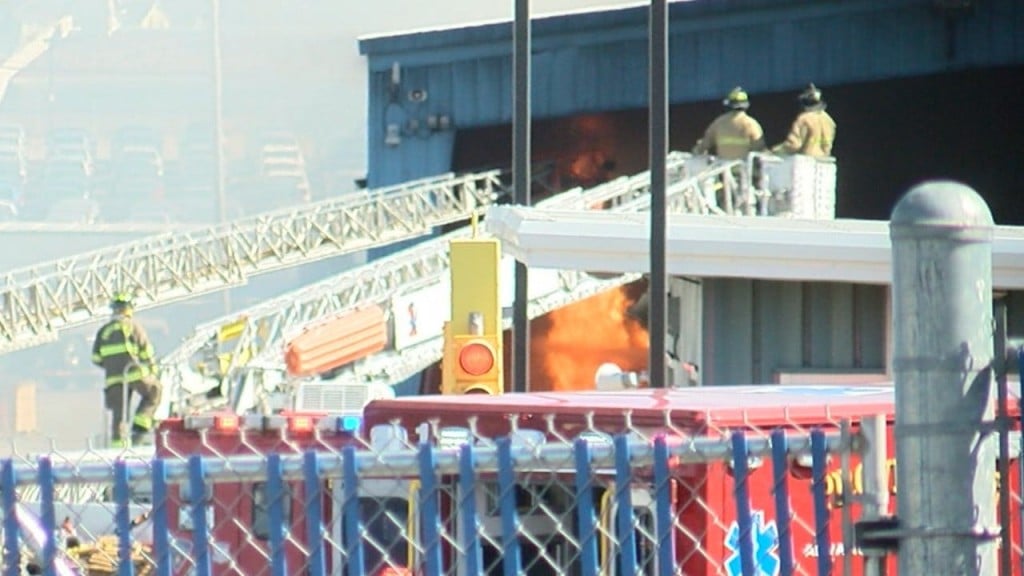 By: Amanda Pitts
alpitts@abc6.com
@APittsABC6
PROVIDENCE, R.I. (WLNE) – Nearly 70 firefighters responded to a scrap metal yard in Providence Monday afternoon after a fire broke out in a garage.
Crews responded to Sims Metal Management around 1:30 p.m. after receiving multiple 911 calls. The 3-alarm fire started in a garage full of cars ready to be scrapped.
Around 70 firefighters responded in total, including the Flammable Liquids Task Force from Providence, Johnston, and Woonsocket.
Thick black smoke could be seen for miles.
Deputy Assistant Chief Paul Picozzi said approximately 20 cars caught fire and were all in the process of being crushed, and were stacked on top of each other.
The cars did contain gasoline, but the foam helped extinguish the flames in good time.
"It's what we practice and train for. Engine 13 on Allens Avenue has foam capabilities and as soon as they arrived they were able to start foam capabilities. We were under control after about an hour which is pretty good," said Picozzi.
No one was injured.
Equipment inside was damaged as well as the building.
An investigation is underway into what caused the fire.
(c) WLNE-TV 2019