Overnight boat fire in Newport sends two to hospital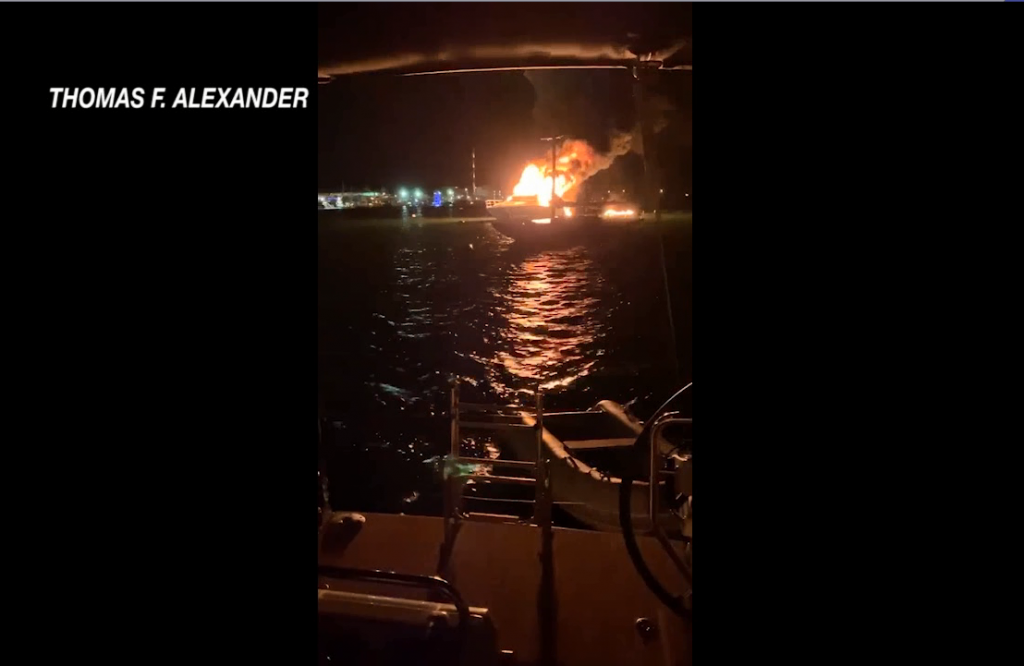 NEWPORT, R.I. (WLNE) – Sunday morning around 1:00 a.m. the Newport Fire Department responded to a boat fire in Newport Harbor.
According to a statement from the Newport Fire Department, their Marine 6 was underway in approximately ten minutes carrying a crew of five firefighter/EMT's.
Additional units responded to Ann St Pier to assist in treating any victims.
Marine 6 found the 40-50 foot vessel to be fully engulfed in flames. The fire was under control at 1:26 a.m.
The United States Coast Guard rescued two individuals from the boat. They were brought to Ann St Pier and from there they were transported to Newport Hospital.
Narragansett Bay Marine Task Force and US Coast Guard Station Castle Hill assisted with the incident.
The vessel in the end sank at the mooring.
The Newport Fire Department Fire Marshal's Office, RI DEM, USCG, and Newport Harbormaster are all involved in investigating the incident.