Overnight fire in Coventry under investigation, house vacant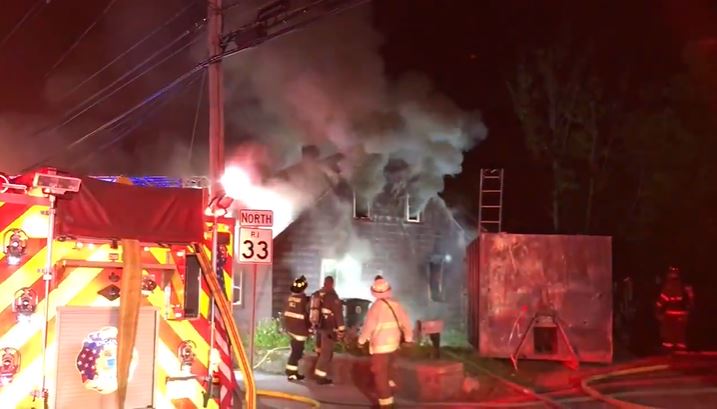 COVENTRY, R.I (WLNE) – An abandoned house 420 Washington Street caught in a blaze in the middle of the night on Friday.
The fire broke out sometime after midnight.
Contractors boarding up the damaged home tell ABC6 the house had been vacant for a week and had received multiple calls about squatters.
Neighbors say the most recent tenant was evicted last week.
While the cause of the fire is unknown, it is currently under investigation.
No injuries have been reported at this time.
©WLNE-TV/ABC6 2021