P-Bruins Fall To Worcester Sharks In Shootout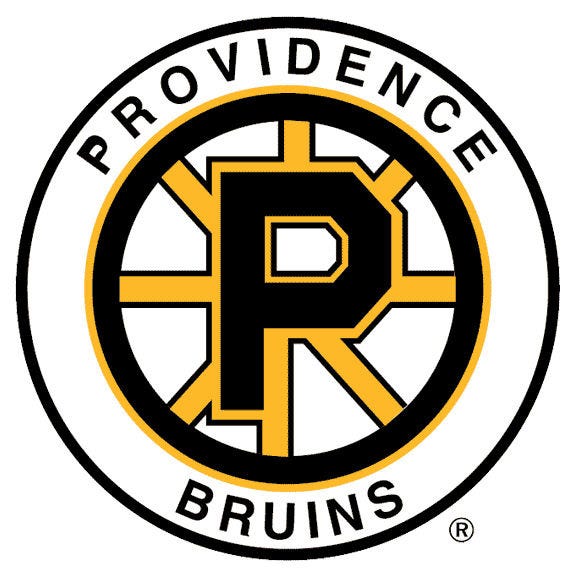 Providence Bruins Press Release
Providence,
RI – The Providence Bruins were defeated by the Worcester
Sharks in a shootout by a final score of 5-4. Malcolm Subban made 33 saves. Mike
Moore, Ryan Spooner, AlexanderKhokhlachev and Seth
Griffith scored in regulation for the P-Bruins.
In the first period, the P-Bruins and Sharks came out to a fast and strong
start as the game began to get physical early. Worcester struck first at the
5:41 mark when Freddie HamiltonTaylor Doherty who was
awarded the lone assist. The P- Bruins scored shortly after at the 7:09 mark. Khokhlachev
won a face-off and the puck went to Griffith who made a short pass to Moore.
Moore's hard shot sailed into the net and gave him his seventh goal this
season. The scoring affair continued when at the 16:45 mark, Yanni Gourde found the puck in front of
Subban and slid it in for his fourth goal this season. Hamilton and Dylan Demelo were awarded the assists. The game went 2-1 into the
first intermission.
In the second period, the P-Bruins answered the bell when Spooner tied the game
at the 9:55 mark. The puck sailed past Sharks' goaltender Troy Grosenick for Spooner's sixth goal this season. Scott Campbell was given the lone
assist. The P-Bruins took their first lead of the night at the 11:48 mark while
on the power play. Khokhlachev battled for the puck against a Sharks defender,
making some slick stick handling moves, he was able to flip the puck pass
Grosenick for his 16th goal this season. Spooner and Zach Trotman were given the helpers on
the play. The P-Bruins would sustain the 3-2 lead into the second intermission.
In the third period, the Sharks managed to tie the game at the 5:52 mark. Marek ViedenskyDanill Tarasov managed to flip the puck
high and past Subban at the 9:37 mark. It was Tarasov's 13th goal
this season while teammates Travis
Oleksuk and Hamilton grabbed the assists. However, the P-Bruins bounced
back when Griffith flew up ice on a breakaway. His initial shot rebounded off
Grosenick's pad, but he regained the puck and wrapped it around the net to slip
in backdoor for his 13th goal of the season at the 11:57 mark. The
teams took the 4-4 tie into overtime.
After a scoreless overtime, the teams were forced to decide this one in a
shootout. Providence failed to score during all four rounds and Hamilton scored
in the shootout to give Worcester the 5-4 win.
Subban made 33 saves on 37 shots while counterpart Grosenick stopped 19 shots.
The P-Bruins were 1-for-3 on the power play and 5-for-5 on the penalty kill.
The P-Bruins will head on the road for a game against the Manchester Monarchs
on Saturday, at 7:05pm. Providence will be back at the Dunkin' Donuts Center this Sunday
at 4:05pm to face the Adirondack Phantoms. The first 1,000
fans in attendance will receive a Poster courtesy of J & R Marketing. For tickets to this or any other home game,
please visit www.providencebruins.com.
capitalized on an opportunity in front of Subban. The play started with a nice
pass from went on a breakaway
after taking a crisp pass from Demelo. Viedensky top shelved the goal past
Subban for his fifth goal this season. Worcester regained the lead when