P-Bruins Fall to Admirals at the Dunk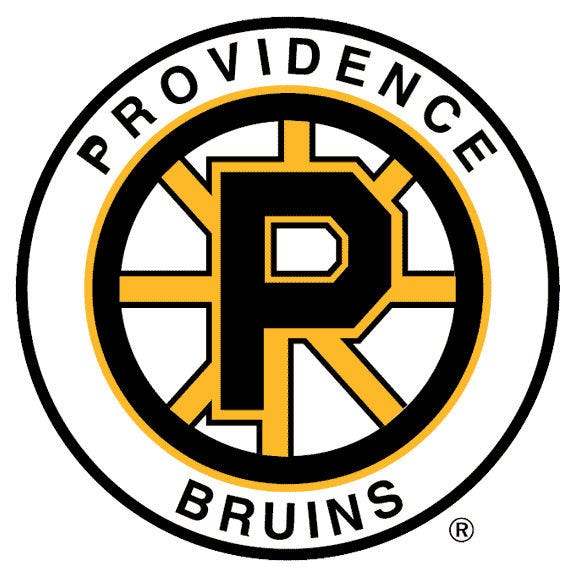 P-Bruins news release…
Providence, RI- The
Providence Bruins fell to the Norfolk Admirals 4-3 Friday evening at the
Dunkin' Donuts Center. The P-Bruins got goals from Mike Moore, Ryan Spooner
and Nick Johnson, while Niklas Svedberg made 30 saves in net.
In the opening period, the P-Bruins thought they got on the board first, but
after the goal was reviewed the ruling was no goal and the game remained
scoreless. The Admirals took advantage
of the review and took a 1-0 lead at the 7:53 mark after Peter Holland found the back of the net for his fifth goal of the
season. Mat Clark and Steven Whitney
recorded the assists.
The P-Bruins answered back at the 10:39 mark with a goal
from Moore, his first goal of the season. Johnson and Carter Camper picked up the assists. Norfolk responded at the 12:02 mark to make
it 2-1. Whitney tallied his fifth goal
of the season, which was assisted by Sami
Vatanen and Holland.
Just over 15
seconds later Norfolk's Max Friberg
scored making it 3-1 with Chris Wagner getting the lone assist. From a faceoff in front of the P-Bruins net,
Norfolk scored their fourth goal of the period, this one from Vatanen at the
17:21 mark, his first goal of the season. Nolan Yonkman
and Holland grabbed the assists. The
P-Bruins headed into the first intermission trailing 4-1.
In the second, the P-Bruins had a two-man advantage and scored on the power
play as Carter Camper and Joe Morrow set up Ryan Spooner, who scored his third goal of the season to cut the
Admirals lead to two. The P-Bruins trailed
going into the second intermission 4-2.
The P-Bruins kept the puck in the Admirals zone for the majority of the third
period, but were only able to get on the board once with four seconds left in
the game and the goaltender pulled for the extra attacker.
Johnson scored his
seventh goal of the season, while Spooner and Camper recorded the assists. Norfolk held on for the 4-3 victory.
Svedberg stopped 30 of the 34 shots he faced for the P-Bruins, while John Gibson made 47 saves for the
Admirals. Providence went 1-for-5 on the
power play and 3-for-3 on the penalty kill.
Providence is back in action at the Dunkin' Donuts Center Sunday at 3:05pm against the Portland
Pirates.