P-Bruins Lose at Adirondack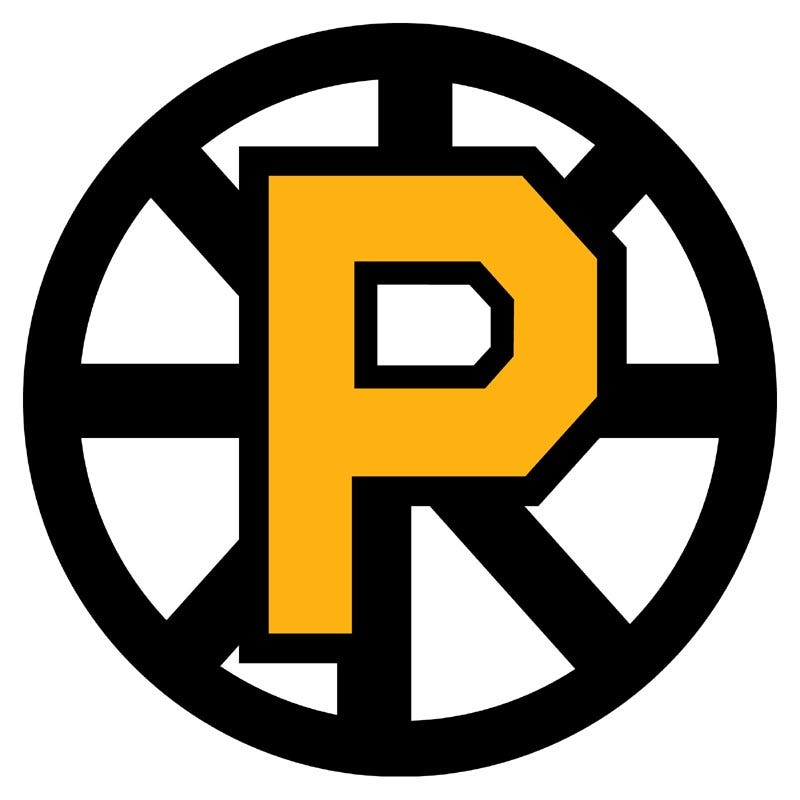 P-Bruins news release…
Glens Falls, NY –
The Providence Bruins fell to the Adirondack Phantoms 3-1 Saturday
evening at the Glens Falls Civic Center. Craig
Cunningham scored the lone P-Bruins goal, while Malcolm Subban recorded 24 saves in the loss.
Playing with only five defensemen tonight, due to call-ups earlier in the day,
the P-Bruins put pressure on the Phantoms early with two clean breakaways. Both
chances were denied by Phantoms net minder Carsen
Chubak, but Providence broke through at the 7:47 mark for the first goal of
the game following a delayed penalty call.
With Subban on the bench for the extra attacker, the P-Bruins controlled
the puck and Carter Camper located
an open Cunningham who one-timed the shot past Chubak from the slot. It was Cunningham's 11th goal of
the season, while Tommy Cross got the
second assist on the play. Providence
led 1-0 going into the first intermission.
Adirondack answered back in the second period as Kyle Flanagan scored a power play goal at the 4:13 mark, tying the
game up at 1-1. It was Flanagan's third
goal of the season with Ben Holmstrom
and Mark Alt assisting on the
play. Following the goal, the P-Bruins had
a great opportunity with a 5-on-3 man advantage, but Chubak made some great
saves to keep the game tied.
With 19
seconds left in the period, the Phantoms converted their second power play goal
of the game, as Jason Akeson found
the back of the net off a shot from the left circle for his seventh goal of the
season. Brandon Manning and Kris Newbury
picked up the assists on the goal as Adirondack led 2-1 going into the second
intermission.
Once again the P-Bruins were hurt by penalties as Adirondack capitalized with
their third power play goal of the game at the 12:18 mark of the third period. Brandon
Alderson slid the puck under a sprawling Subban, for his fifth goal of the
season giving the Phantoms a 3-1 lead.
Alt and Flanagan recorded the assists as Adirondack went onto the 3-1
victory.
Subban stopped 24 of 27 shots for the P-Bruins, while Chubak finished with 38 saves
for the Phantoms. Providence went
0-for-4 on the power play and 4-for-7 on the penalty kill.
Providence continues its five game road trip Sunday against the Springfield Falcons at 3:00pm. The P-Bruins wrap up their road trip Tuesday
in Manchester against the Monarchs at 7:00pm before returning home to the Dunkin' Donuts Center Friday,
January 3 at 7:05pm against the Worcester Sharks.