P-Bruins Lose Final Game Before the All-Star Break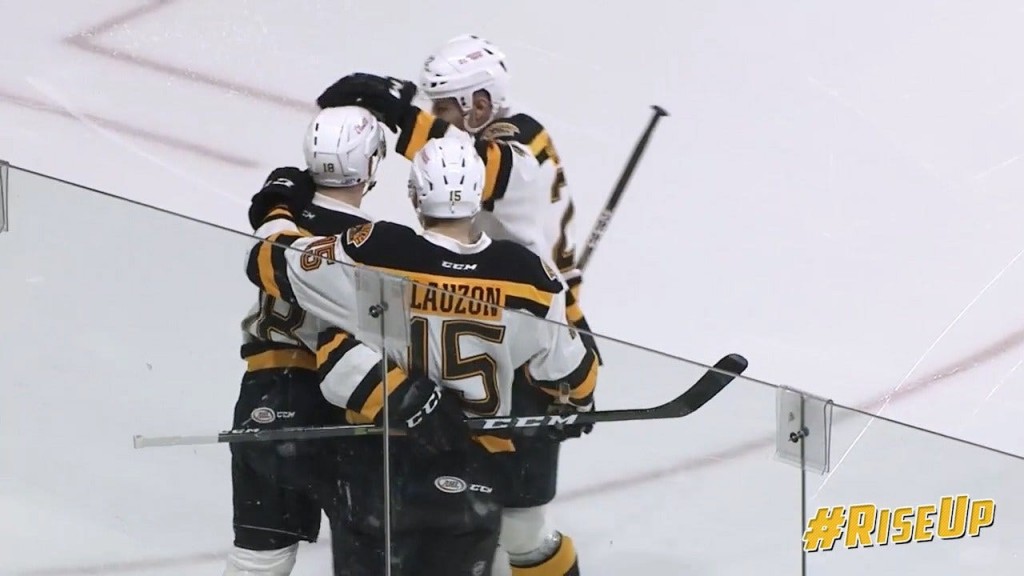 P-Bruins news release…
Springfield, MA – The Providence Bruins fell to the Springfield Thunderbirds Saturday night 5-2 in their final game before the All-Star break. The P-Bruins got goals from Kenny Agostino and Austin Czarnik while Jordan Binnington made his 16th start of the season in net.
It took all of 11 seconds for Providence to open the scoring, netting their fastest goal of the season. After winning the opening face-off and entering the zone, Peter Cehlarik chipped the puck over to Jakob Forsbacka Karlsson at the top of the right circle. He fed a centering feed to Agostino at the left dot, and his one-timer beat Evan Cowley for his 12th goal of the season and put the P-Bruins up 1-0 early.
The rest of the period was all Springfield, as the Thunderbirds rattled off three straight goals in three different fashions. Their first came via a shorthanded chance at 4:31, as from the left wing corner Ryan Horvat sent a centering pass to Anthony Greco who beat Binnington for his 18th goal of the season.
The Thunderbirds played tic-tac-toe on the power play at 7:31 to take a 2-1 lead, as perfect passes from Maxim Mamin and Juho Lammikko found Alex Grenier alone in the crease for his 12th goal of the season. Chase Balisy added on to the lead with a one-timer off a pass from Greco in the left-wing corner for his 10th goal of the season and Springfield brought a 3-1 lead into the locker room.
Grenier's second goal of the game on the power play at 14:31 of period two made it 4-1 Thunderbirds, but Providence would not go down quietly. Just 2:56 into the third period, the All-Star Czarnik cut it to a 4-2 P-Bruin deficit while on the power play.
Jakub Zboril found Jordan Szwarz at the left doorstep, and with room to pass across the crease found Czarnik in the left circle. He blasted a one-timer in for his 11th goal of the season and Providence trimmed the T-Bird lead to two. However, Bobby Farnham tipped in an Ian McCoshen slapper for Springfield's third power play goal of the game as they would go on to win by a 5-2 final.
Binnington stopped 28 of 33 shots while Cowley stopped 34 of 36. Providence was 1-6 on the power play and 1-4 on the penalty kill. Czarnik and Binnington will head to Utica for the AHL All-Star Classic Sunday and Monday night, but the P-Bruins are back in action Friday when they begin a home-and-home series with the Wolf Pack at the Dunk at 7:05pm.