P-Bruins Top Whale On Sunday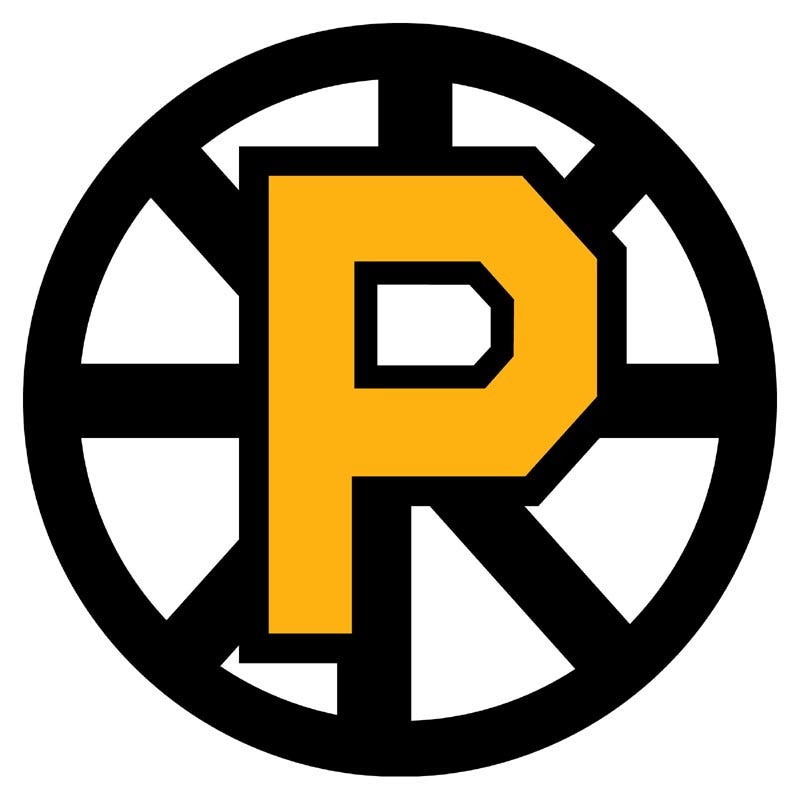 P-Bruins Release
The Providence Bruins defeated the Connecticut Whale 4-1 at the Dunkin' Donuts Center this
afternoon. Jamie Tardif, David Warsofsky, Carter Camper and Kyle
MacKinnon scored for the Bruins. Niklas
Svedberg turned aside 14 shots in the victory.
Despite only registering 15 shots on
goal in the entire game, the Whale jumped out to an early 1-0 lead on a goal by
J.T. Miller, his seventh goal of the
season less than five minutes into the first period. The Bruins responded,
netting the equalizer late in the first period when Jamie Tardif scored his team-leading 18th goal of the season after
taking a feed from Ryan Spooner, who
picked up his 14th assist of the season.
David
Warsofsky, skating in his first game since
being assigned from the Boston Bruins earlier in the day, put the Bruins ahead
with his third goal of the season with just over two minutes remaining in the
first period. Warsofsky changed directions, slipping past a Whale defender and
fired a wrist shot from the blue line that navigated through traffic and into
the back of the net. Matt Bartkowski and
Ryan Spooner picked up their eighth
and 15th assists of the season, respectively, on the play.
The Bruins extended their lead to 3-1
in the second period when Carter Camper
scored his fourth goal of the season on the power play, blasting home a
one-timer, set up by Warsofsky and Justin
Florek. The Bruins controlled the puck in the offensive zone for a majority
of the second and third period, which led to a number of quality scoring
chances, but Connecticut goaltender Jason
Missiaen rose to the occasion, turning aside 34 of 38 Bruins shots in the
loss.
While both teams were quiet
offensively in the third period, there was plenty of excitement and penalty
minutes handed out on both sides. Just 2:44 into the third period, every player
on the ice, with the exception of both goaltenders became involved in a brawl
in front of the Whale net. When the skirmish eventually died down, six players,
three on each side were sent to the penalty box.
Kyle
MacKinnon capped off the scoring for the Bruins
in the closing stages of the third period, blasting home a one-timer for his
fourth goal of the season, set up by a nifty backhanded feed from behind the
Whale net by Graham Mink, who was
credited with his first assist of the season, playing in just his fifth game in
a Bruins uniform.
With the victory, the Providence Bruins improve to 20-15-0-3
overall this season, while the Connecticut
Whale fell to 17-20-3-1 overall with the loss.