Pair accused of stealing shopper's wallet in North Kingstown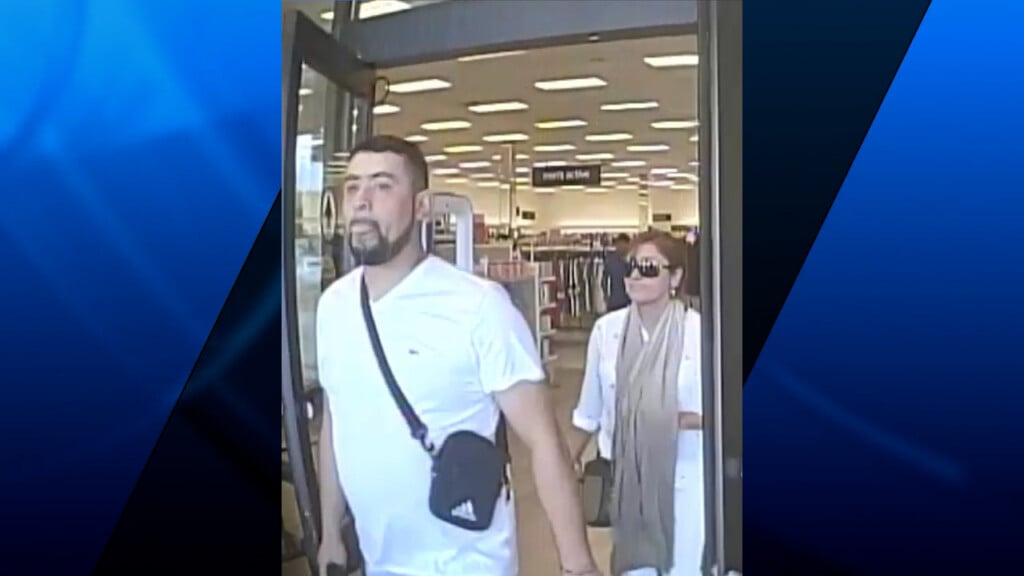 NORTH KINGSTOWN, R.I. (WLNE) — Two people are accused of stealing a shopper's wallet in North Kingstown.
Police posted photos on social media Tuesday of a man and a woman who allegedly walked out of the Marshall's on Frenchtown Road with someone's wallet.
The man has facial hair and is seen wearing a white T-shirt and carrying a small black bag.
The woman has sunglasses, a white shirt, and a long scarf.
No further information on the alleged theft was released.
Anyone with information is asked to call North Kingstown detectives at 401-294-3316 ext. 8211 or send a message to tips@northkingstownri.gov.