Paolino selects Johnston as new home for Columbus statue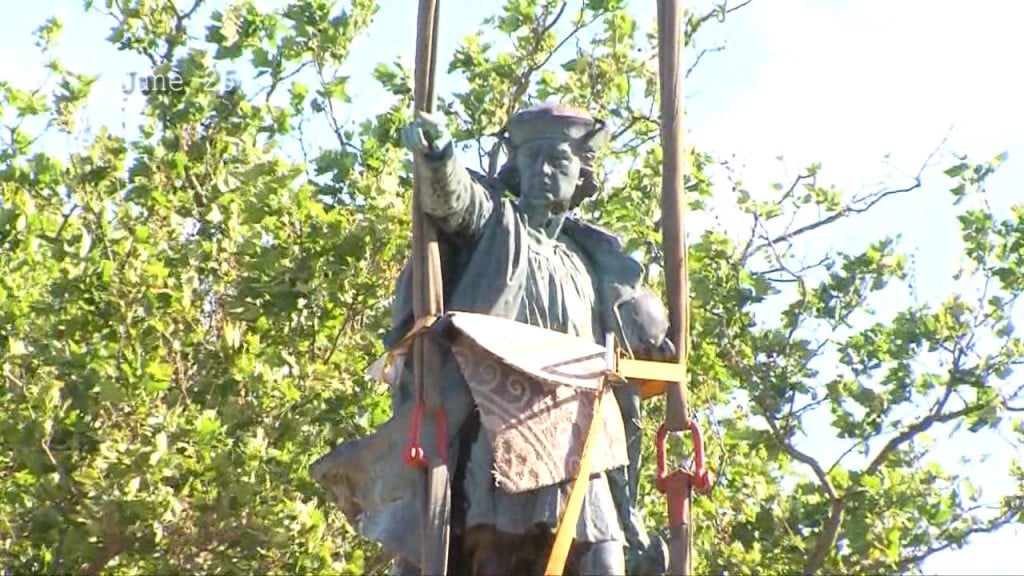 JOHNSTON, R.I. (WLNE) — The former Christopher Columbus statue that was vandalized numerous times in Providence before being taken down will find a new home in Johnston.
Former Providence Mayor Joe Paolino, who bought the statue in March, announced Johnston will be the new home as a way for the town to celebrate the Italian community.
"I am thankful that Mayor Polisena Jr. has agreed to host the statue and create a destination for Italian American history in the Town of Johnston. The Mayor is playing an important role to ensure that this historic symbol is not melted down and turned into scrap metal," said Paolino.
"In the months ahead, with support from volunteers in our community, the Town of Johnston will unveil the statue and provide space to celebrate the Town's rich Italian American community," said Johnston Mayor Joseph Polisena, Jr.
Polisena noted not taxpayer money will be spent on the project.
Paolino bought the statue from the City of Providence in March for $50,000.
Providence leaders put the statue up for sale after former Mayor Jorge Elorza removed it from its perch on Elmwood Avenue in 2020 due to the statue being repeatedly vandalized.
The statue was in storage for the past three years.
Johnston officials said the Columbus piece will be displayed at Johnston Memorial Park and will be officially unveiled on Columbus Day.