Papal Visit: John DeLuca & Mike LaCrosse with security, RI pilgrim reaction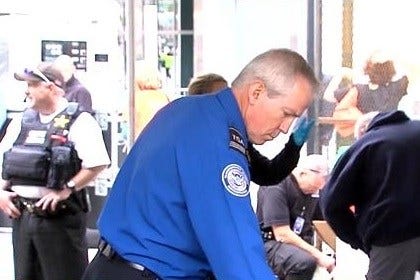 By News Staff
Reporting by John DeLuca and Mike LaCrosse
news@abc6.com
Pope Francis arrived in Philadephia Saturday morning for the final leg of his historic United States visit. The Holy Father is keeping a very busy schedule–holding a mass Saturday morning for about 1,600 people at the city's main Cathedral. Later, the Pope gave a speech on religious freedom and immigration, before joining the final night of the "World Meeting of Families."
ABC6 anchors, John DeLuca and Mike LaCrosse, were on the Ben Franklin Parkway Saturday as the crowds gathered to catch a glimpse at the Pope.
What is security like for the Pope's visit in Philadelphia? Several checkpoint check-ins are set up all over the main area, and once you're in, you're in. It can be a slow process, as the protocol is that of airport security only much more involved.
"I feel very safe and I don't feel like it's too much. I don't think it could ever be too much. I think we all worry constantly… but I want them to keep my Pope safe," said a visitor.
Erin and Liv of the Philadelphia Archdiocese Choir sang for Pope Francis Saturday morning at the Cathedral of Saints Peter and Paul, and even they were checked head to toe at 5 a.m. in the morning.
The only way to get in? Spectators can walk in, take an approved bus, or the train. In terms of security personnel, snipers, State Troopers, Secret Service, TSA, K9 units, Philadelphia Police, National Guardsmen, and U.S. Customs, littered the area.
About 50 people from Providence College arrived in Philadelphia Saturday as well, leaving Providence at 3 a.m. to make it early enough to get through the tight security check points.
The PC students, each involved in campus ministry, were excited to try and find a spot up close to where the Pope would stand.
"It's so cool to think how many people are gathered here just for the Pope, you know what I mean? It's so cool," said one student.
"He's able to bring peace, bring unity, and bring all of us here to turn our eyes to something clear… to turn our eyes to Christ, and at the end of the day, that's why he's here," said another.
The students are in Philadelphia through Sunday night to see the big mass, just hoping to catch a glimpse of the Holy Father.
Though Philadelphia may be called the "City of Brotherly Love," not everyone is feeling overjoyed by Pope Francis' presence.
There was a lot of energy, enthusiasm, and excitement Saturday night on the Parkway as the Papal parade rolled through before the Festival of Families event. Thousands of people were lined up waiting to see the Pope, but there were also those spectators who were not fans.
Five men dressed in black t-shirts from a group called, "The Born Again Christian Fellowship," preached on the streets that Catholics are going to hell and that Pope Francis is the anti-Christ.
"Some get very contentious. They love their traditions, they love their system. They've raised in it. They don't know any better, so we understand that. It's normal for that to happen, most are very upset," said one "Fellowship" group member. "We are not here to convince anyone, we are here to preach the gospel to them, only God can raise the dead."
There were others who challenged the group's message, but none as passionately as Catholic, Theresa Mota.
"I think he needed to know that judging people is not something that he should be doing. God judges," she said.
It's been some long days for these pilgrims, 400 from Rhode Island waited at Independence Hall to hear the Holy Father deliver his speech. It was their chance to see Pope Francis drive by in his jeep Pope-mobile.
The pilgrims say he gave an amazing address about regions freedom–something that's prompting them to think about their own faith.
A teacher from Our Lady of Mercy School in East Greenwich says the Pope's message will help her to guide her sixth grade students.
"They're all waiting for my pictures to come back and you know, we talk a lot about our Catholic faith, but I think it brings it to life for them to see and hear," said Bethany Bessette. "I will bring back the Pope's message to the students I teach."
ABC6 News will have continuing coverage of the Pope's trip all weekend as John and Mike cover the Holy Father's visit in Philadelphia.
© WLNE-TV 2015