Paralyzed dog Hulk is back in need of a home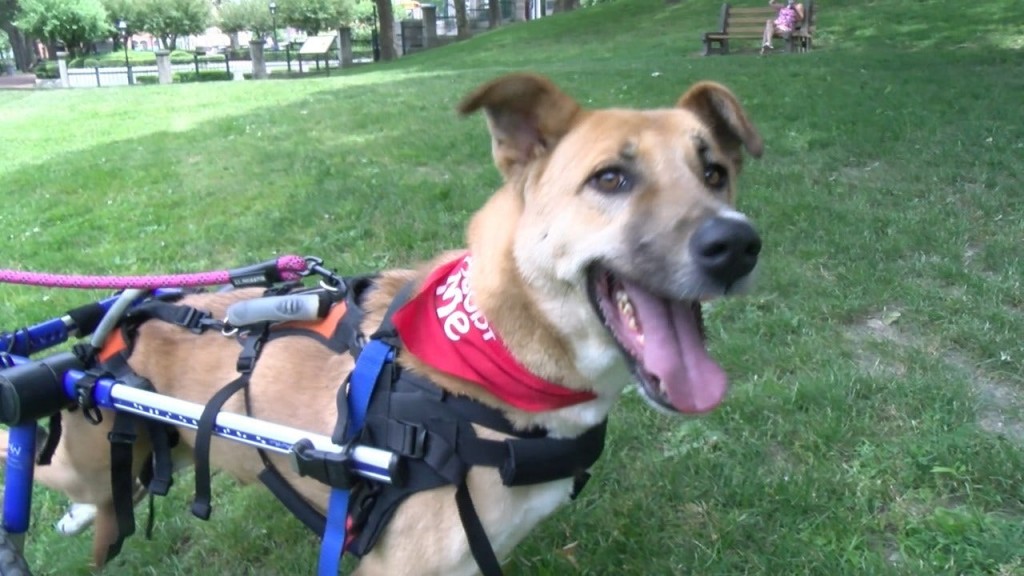 By: Rebecca Turco
Email: rturco@abc6.com
PROVIDENCE, R.I. – A paralyzed dog who has touched the hearts of many is once again in need of a home.
"The family that adopted him was absolutely heartbroken. It was a devastating decision for them [to give Hulk up]," said Jordan Bouclin of the Rhode Island Pet Network. "It was no fault of theirs; it just wasn't the right match."
A foster mom took Hulk in over the weekend, but her landlord won't allow the dog there much longer, so now he's in need of a new foster home.
Hulk was hit by a car in the Middle East earlier this year, paralyzing his hind legs. Through the power of social media, good Samaritans brought the three-year-old to Rhode Island – saving his life.
"He doesn't know that he's different," Bouclin said. "He really handles everything in stride."
Hulk's journey hasn't been easy, but he's made a lot of progress these past few months. "He's a regular dog with some special circumstances," explained Bouclin.
Now Hulk needs a home that's ready and willing to take on his special needs. "We're really just hoping to reach the right person because he's a wonderful dog and we know they're out there for him," Bouclin said.
If you're interested in fostering or adopting Hulk, click here. To follow Hulk's adventures, click here.
© WLNE-TV 2018