Parent of disabled teen raped at school sues City of Pawtucket and School Dept.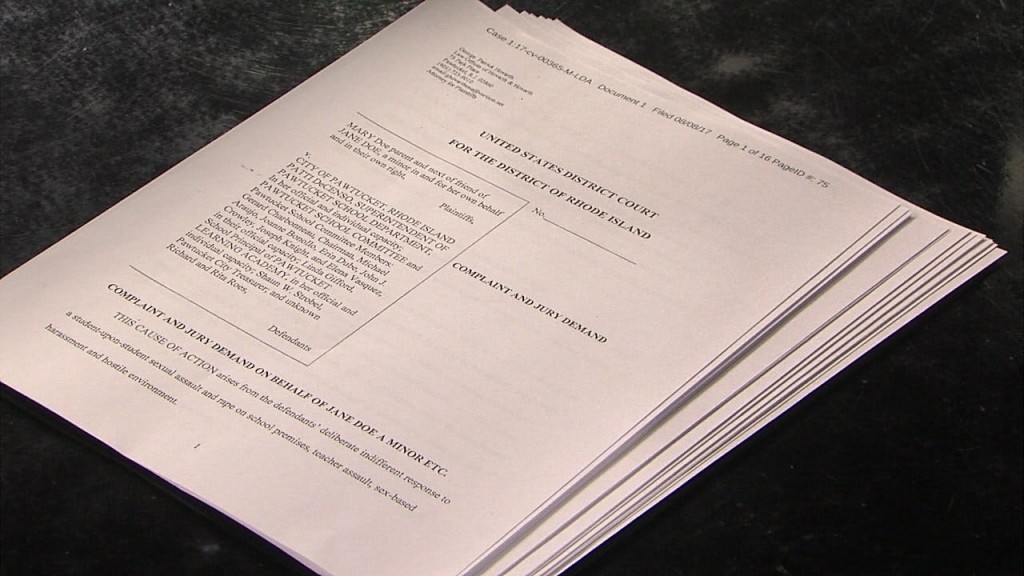 The mother of a disabled teen who was raped at the Pawtucket Learning Academy last year has filed a three count federal lawsuit against several parties including the Pawtucket School Department, the Superintendent, the school principal and the City of Pawtucket.
The teen, only named as "Jane Doe," was 13-years old at the time.
The suit claims she was sexually assaulted on numerous occasions, the most severe a rape by a fellow student resulting in an arrest.
The suit asks for $3.5 million dollars in damages citing "indifferent response to student-upon-student sexual assault and rape on school premises, teacher assault, sex-based harassment and a hostile environment."
The rape is said to have happened in June of 2016 when the teen was waiting for her dad to pick her up from school.
The attacker was Ivander DeBurgo, an adult student, who was not supposed to be on school grounds at the time.
The court documents says DeBurgo raped the teen in a bathroom "forced the Minor plaintiff on the sink, held her arm down, pulled some of her clothing down."
A school employee went looking for the teen eventually finding her in the bathroom with DeBurgo.
The suit says that employee took no steps to investigate. It says, "the school employee either knowingly disregarded the legal obligations of the school and the security policies and or had not been suitably trained to sufficiently investigate what was going on."
DeBurgo was subsequently found guilty of rape and sentenced to 25 years in prison.
An attorney for the plaintiff told me he is unable to comment because of the "sensitive nature of this matter."
The School Department releasing the following statement, "The Pawtucket School Department takes all allegations and incidents seriously and follows proper reporting and notification procedures. As soon as they became aware of this matter, the Pawtucket School Department immediately reported the incident to the Department of Children, Youth, and Families and the Pawtucket Police Department. When the school department received notification of this legal matter, we immediately turned it over to our legal counsel."
(C) WLNE 2017