Parents frustrated by lack of changing tables at Newport Creamery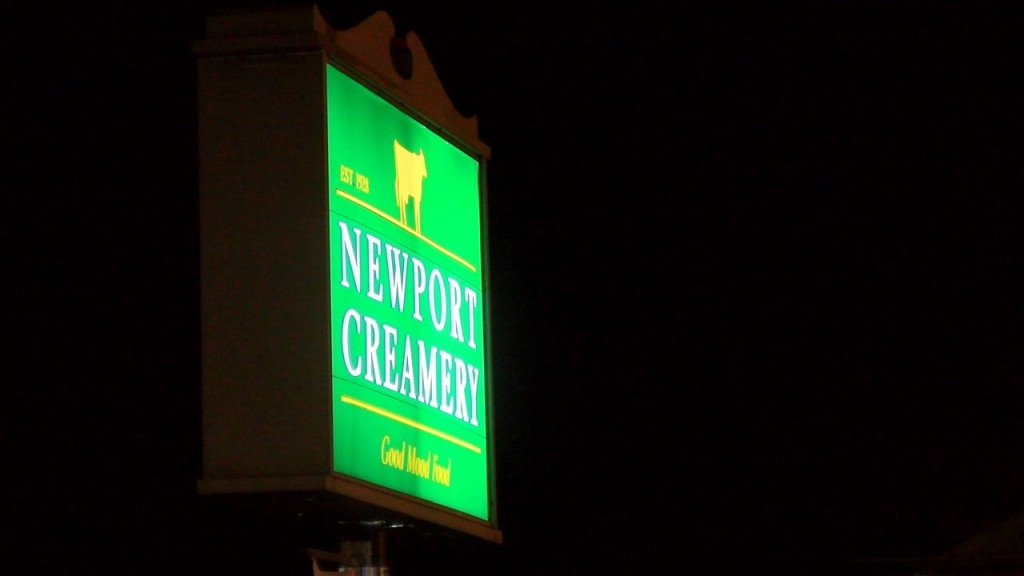 Twitter: @BComakABC6
COVENTRY, R.I. (WLNE) – Have you ever tried to change your child's diaper at a Newport Creamery, only to find there are no changing tables? You're not alone.
A Coventry parent posted to Facebook this week expressing his frustrations with the issue. He said he ended up having to run outside in the cold to change his child in the car.
Cassi DuCharme of Coventry, who commented on that post, says she had almost the exact same experience when she took her kids for a meal last spring at Newport Creamery. Her then 18–month–old needed to be changed.
"I went in and there was nothing," recalled DuCharme.
There was no changing table in either the men's or women's bathroom, which is something she found to be odd, especially for a family-oriented restaurant.
"That's their whole thing is, 'bring your family, get your ice cream, do your thing.' And there was nothing for the families to do that," said DuCharme.
She ended up going into the handicapped stall and wiping down the floor with baby wipes instead, and put down a diaper pad on top of that.
"As a mom you're angry," she explained. "And then you're like looking for the best possible solution."
The father who posted on Facebook about his experience this week took it a step further and reached out to the owners of the restaurant.
They told him it was intentional, and that many infants have been injured falling from changing tables which they did not want that to happen.
Here is their full statement to him:
"Thank you for reaching out to us. I understand your frustration. I would like to take a moment to explain to you our reasoning for not having baby changing stations at our locations. Many infants have been badly injured falling from changing stations. Our company policy is to not have changing stations for this reason. We would never want anyone, especially a small child, to be injured at one of our restaurants.
I am sorry that you felt inconvenienced by this decision. I hope you can understand our position. Thank you again for contacting us and for being a valued Newport Creamery guest."
"I think it's a bunch of huey," DuCharme said she wants a better answer.
"The only reason your kid would get hurt on one of those is if you weren't holding them," she went on. "There's straps. You can buckle them in."
Even with the frustation, DuCharme says she'll continue to eat at the Rhode Island chain.
"I just might plan it according to bathroom breaks!"
There's nothing on the books at the state or federal level requiring changing tables to be in restaurant bathrooms, though DuCharme says it certainly makes things easier and more sanitary.
The parent company for Newport Creamery, Jan Companies, which also owns area Burger Kings, did not respond to our request for comment.
©WLNE-TV/ABC6 2019