Parents, locals react to Cranston's little league victory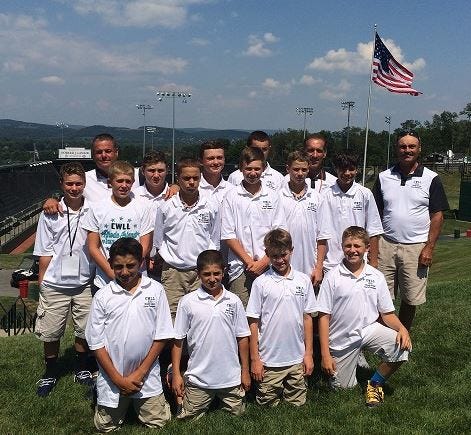 By: Rebecca Turco
Email: rturco@abc6.com
CRANSTON – Excitement is brewing across Rhode Island, as the Cranston Western All Stars head to the Little League World Series.
Father David Bogosian says the team has a devoted set of family and friends cheering them on at practices and games. His reaction after the team clinched the New England championship: "It's unbelievable. It was numbing."
"It's unbelievable," agreed Andrea Demers, whose twin sons are on the team. "Words can't even describe how all of us feel."
The team arrived in Williamsport, Penn. on Monday afternoon. After eating lunch, they were immediately whisked away to fittings for new uniforms and other meetings.
This is the second straight year a team from Rhode Island has made it all the way to the World Series. Last year, it was a team from Cumberland.
And it has been 19 years since Cranston Western made it to the World Series, according to Steve Piscopiello, the team's president. "They're going to give 110 percent and that's all we can ask of them," he told ABC6 News.
"We're just so proud of all of the kids," added Todd Patalano, the team's player agent. "They came here everyday. Every kid is such an integral part of this team."
In the meantime, locals are joining in on the fun, hoping for the best for their home team. "I'm just so proud of them," said Linda Treglia. "I've been living in Cranston for 35 years and I'm a lunch lady at Western Hill so I probably fed them through the years. And I'm happy for them!"
More celebrations are on the way for the little leaguers. They will be participating in a parade Wednesday, with all 16 of the competing teams.
© WLNE-TV 2015