Parents of Providence random, drive-by shooting victim speak out for first time
Miya Brophy-Baermann was killed in August on the East side of the city.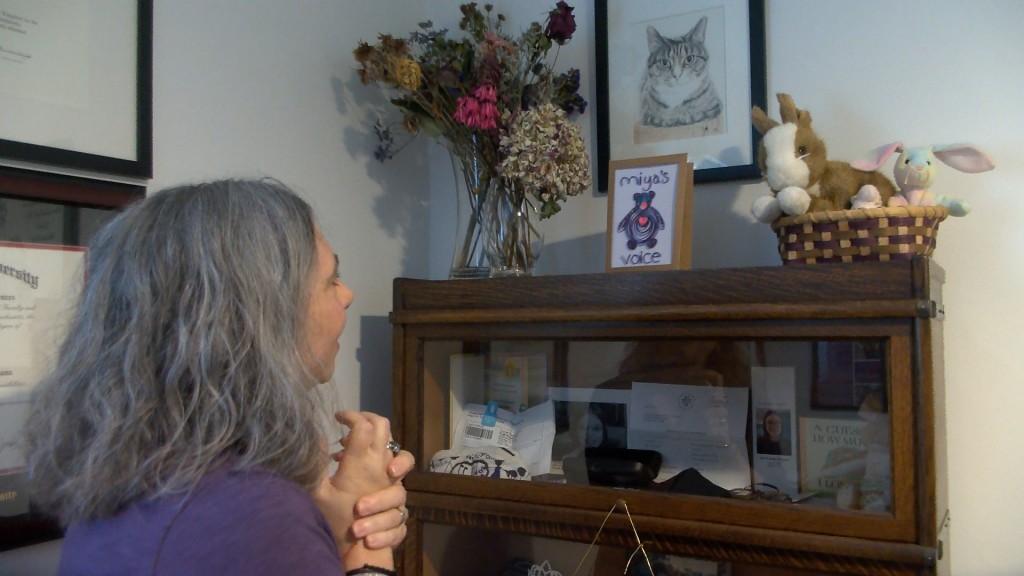 WARWICK, R.I. (WLNE) –
It's been nearly three months since Miya Brophy-Baermann was shot and killed on the East side of Providence in a random drive-by shooting.
Miya's grieving parents, Bryan and Michelle, are now speaking out for the first time.
"You read about people who lose their children and you think you can imagine how bad it is… but you can't, you just can't," Michelle says fighting through tears.
In a way, they say this insurmountable loss feels harder after the height of the pandemic. Throughout the lockdown the three spent months constantly together in their family home in Warwick.
During this time, Miya was completing her classes for her Master's in Speech- Language Pathology from Northeastern University. The ambitious 24-year-old graduated in May of 2021 and began her first job in July, few weeks before she was senselessly killed.
"You still think 'let's ask Miya what she wants for dinner'…" Bryan adds. The memories and remembering who Miya was as an individual is what they say is keeping them going.
"Bryan just looked so happy there because he was… Miya was just the best hugger. All her friends said it too," Michelle recounts looking at a picture of Miya and her dad.
Miya had big plans and was ready to make a big impact on the world. Her degree in Speech- Language Pathology was a telling sign of who she was.
In her memory, Brian and Michelle have created a memorial scholarship called the Miya D. Brophy- Baermann Scholarship Fund through Rhode Island Foundation.
This will be devoted to continuing her work of advancing her committment to diversity, equity, and inclusion in the field of communicative disorders- and helping future students find their voices.
One scholarship will be awarded to a student pursuing a degree at Rhode Island College, and the other will go to a student pursuing a degree at Miya's alma mater, the University of Rhode Island.
To donate to the Miya D. Brophy-Baermann Scholarship Fund, please contact the Rhode Island Foundation. Bryan and Michelle say the first scholarships will be given out in Spring of 2022.
The family says they cannot reiterate enough how amazed and thankful they are by the support of the community in this time. All contributions for the scholarships have been generously donated by friends, family, strangers, and anonymous donors.
There are still no suspects in custody. Miya was the 13th homicide victim of the year in Providence. Brian and Michelle say they both fear the suspect or suspects may never be caught.
"Someone is out there living their life while we lost the light of our lives…" the Brophy-Baermanns say.
Anyone with any information about this senseless murder is still urged to contact Providence Police.