Parents sound off on HPV vaccine requirement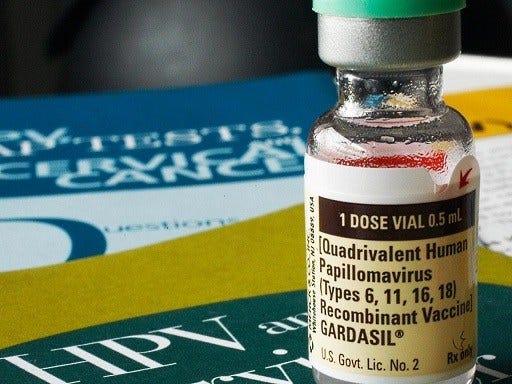 By: Rebecca Turco
Email: rturco@abc6.com
PROVIDENCE – Clashing opinions surrounding a new vaccine requirement for Rhode Island middle schoolers.
Starting this fall, all seventh graders must be vaccinated against the Human Papillomavirus (HPV), a virus that can be passed through sex.
"These children are very young," explained concerned parent Yari Auger of Providence. "Extremely young to assume anything about being sexually active."
HPV usually goes away on its own and does not cause serious health problems, according to the RI Department of Health. But at its worst, the virus is linked to cervical and other cancers.
A three-dose HPV immunization requirement is being phased in: for fall 2015, one dose will be required for seventh graders; for fall 2016, one dose will be required for seventh graders and two doses will be required for eighth graders; for fall 2017, one dose will be required for seventh graders, two doses will be required for eighth graders and three doses will be required for ninth graders.
Many parents are concerned the state is taking away their rights. "It's the state coming between the patient and the medical provider and saying, 'We know better for you than you know for yourself,'" Auger said.
Parents can exempt their child for religious or medical reasons by filling out an Immunization Exemption Certificate.
Doctors like Robert Eden of Children's Medical Group in Providence have been recommending the vaccine for years. "We haven't seen an adverse reaction to the vaccine in the thousands of vaccines we've administered," he explained.
But many parents are not convinced, citing adverse side effects from research overseas. Women's Health Specialist and concerned parent Christy Ciesla believes in vaccines, but not this one. "The state of Rhode Island is mandating this vaccination and potentially withholding access to education for these kids for a vaccine that is not as well-researched as I would have liked to see," she told ABC6 News.
One of Ciesla's sons is entering seventh grade and has a neuro-psychological disability. She plans on talking to her doctor to see if he will recommend an exemption. Otherwise, she will opt out of the vaccine for religious reasons. "If they ever were to remove our rights to opt out of this vaccination, then I may consider actually moving out of state because of it," she added.
A Facebook page against this regulation (click here) has garnered the support of nearly 600 people. Parents have also started an online petition (click here).
Rhode Island incorporates all CDC-recommended vaccines into the state's school immunization regulations. For more information, click here.
© WLNE-TV 2015