PART OF THE FAMILY: Vet's Device Could Save Animals from Fire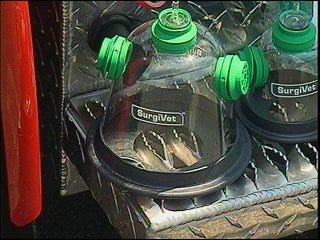 Any house fire can be devastating but there's nothing worse than losing both your home and your pet.
Now thanks to a donation by a local veterinary clinic, 1 city is making sure it's better equipped to save pets from burning homes.
ABC6 Reporter John Guice has the story.