Party Dress Express of Fall River giving away a wedding dress to a frontline worker fighting coronavirus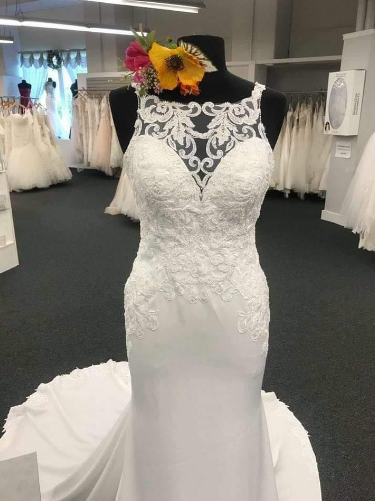 FALL RIVER, M.A. – Party Dress Express in Fall River is struggling in what would normally be their busiest prom and wedding season.
The owners say they still want to give back to the community and thank those on the frontline.
So, they are giving a free wedding dress away to one essential worker.
All you have to do is go to their Facebook Page, send them an email with a photo and a little something about yourself.
Owner, Jessica Cordeiro said, "It's a lot for a bride, and especially a bride that's working through all of this. It's mind–boggling. I can only imagine how they must feel."
Alterations will also be provided for free and entries will be accepted until they are allowed to reopen!
If you don't win, don't worry, you are still in luck. Everyone who submits will also receive a gift certificate to the store.