Passengers on Block Island Ferry file lawsuit 1 year after infamous brawl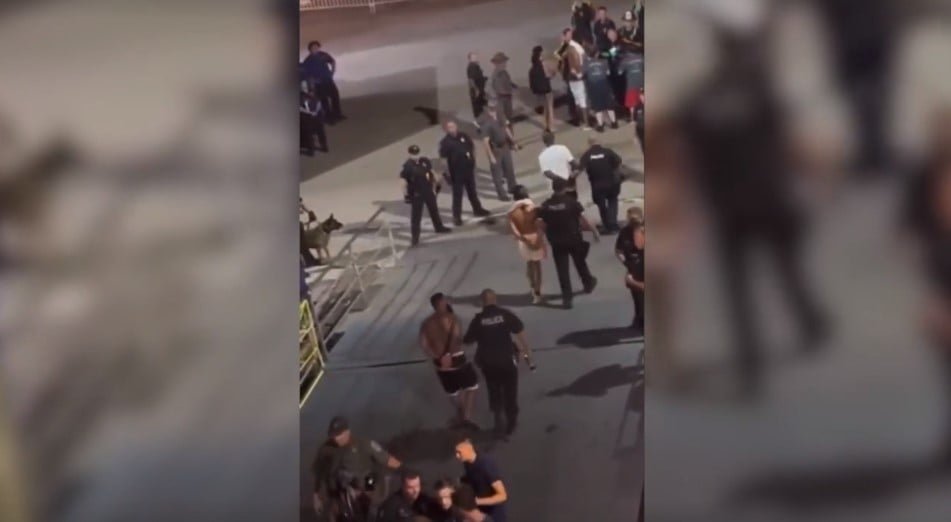 NEW SHOREHAM, R.I. (WLNE) — Passengers that were on the Block Island Ferry the night of a large-scale brawl in August of 2022 filed a federal lawsuit against the ferry's owner and a local venue.
The passengers are suing Interstate Navigation, which operates the Block Island Ferry, Ballard's, and several individuals involved in a brawl,
The suit stems from a brawl that occurred on the ferry that led to several arrests after Ballard's hosted Reggae Fest Aug. 8 of last year.
According to the suit, staff at Ballard's were facing numerous issues controlling attendees after they became overwhelmed with keeping up with patrons as the location was overcrowded beyond maximum capacity.
The lawsuit alleges that Ballards' employees overserved alcohol to customers, eventually leading to many altercations breaking out at the venue.
As the festival ended around 6 p.m. the New Shoreham Chief of Police can be noted saying that it was a "mass exodus" as patrons prepared to board the ferry back to mainland, the suit contends.
More altercations broke out on the dock to the ferry and New Shoreham police were called in to handle the situation.
After dealing with 16 reported altercations, the suit further alleges that police did not have the necessary staffing to make arrests, according to the suit.
Three ferries were needed to transport all patrons from Block Island and when the third ferry departed, a 911 call was placed stating someone had a gun.
Some of those who filed the lawsuit said they remember hearing a gunshot on board.
The lawsuit further states that a bystander, who is also plaintiffs in the suit had excessive blood spilled on them and another plaintiff's child asked them if "they were going to die," during the altercation.
The plaintiffs are suing for monetary damages.
Both Interstate Navigation and Ballard's said they have no comment on the pending litigation.