Patriots Cut TEs Fells and Ballard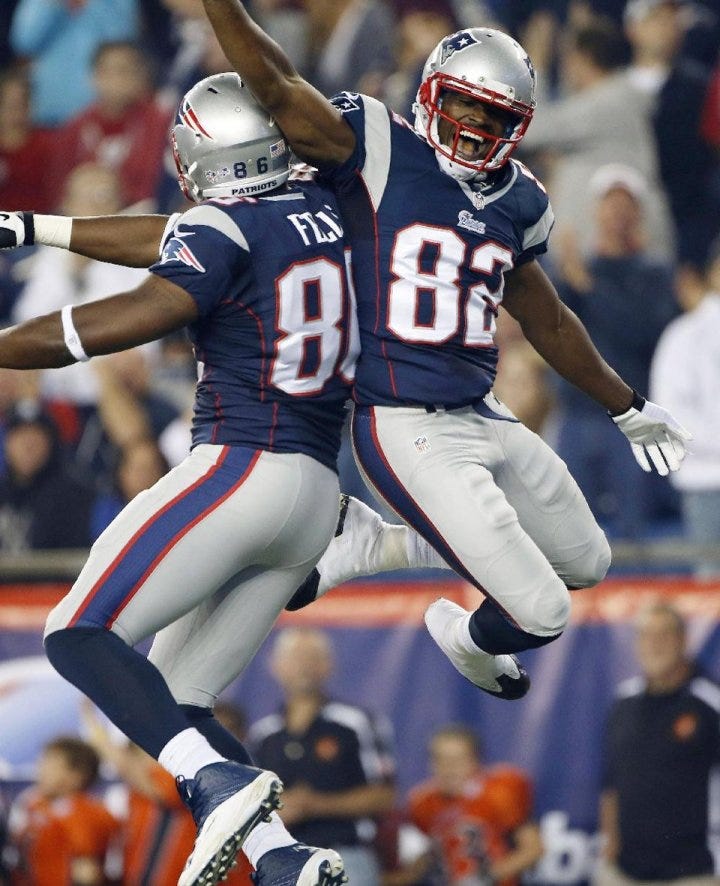 FOXBOROUGH, Mass. (AP) — The New England Patriots have released veteran tight ends Jake Ballard and Daniel Fells.
The moves indicate Rob Gronkowski might be ready sooner than expected after missing all four exhibition games following back surgery. He is one of three tight ends on the roster.
New England released 10 players on Friday and must reduce its roster by 12 more to reach the regular-season limit of 53 players by Saturday's deadline.
Tim Tebow could be in jeopardy despite playing his best preseason game on Thursday night. The third-string quarterback completed 6 of 11 passes for 91 yards with two touchdowns, one interception and four sacks in a 28-20 win over the New York Giants.
Other veterans cut were defensive end Marcus Benard, wide receiver Johnathan Haggerty and linebacker Mike Rivera.