Patriots Dion Lewis Out of the Season with after Suffering Knee Injury in Game with Washington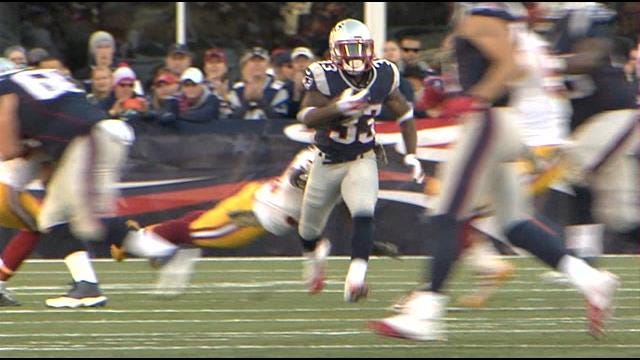 FOXBOROUGH, Mass. (AP) _ The New England Patriots have put running back Dion Lewis on injured reserve, ending his season one day after a serious injury to his left knee in a win over Washington.
Team officials announced the move on Monday, hours after coach Bill Belichick said Lewis' chances to play didn't look so good as he was finishing up some tests.
Lewis had been one of the biggest surprises for the Patriots (8-0) this season, with 622 combined yards rushing and receiving in seven games.
Lewis was hurt Sunday after catching a 14-yard screen pass. His left leg buckled as he tried to make a cut, causing him to grab for his leg as he went down. Lewis was checked on the field then walked off without a serious limp.
New England beat the Redskins (3-5) 27-10.