Patriots fan enjoy season home opener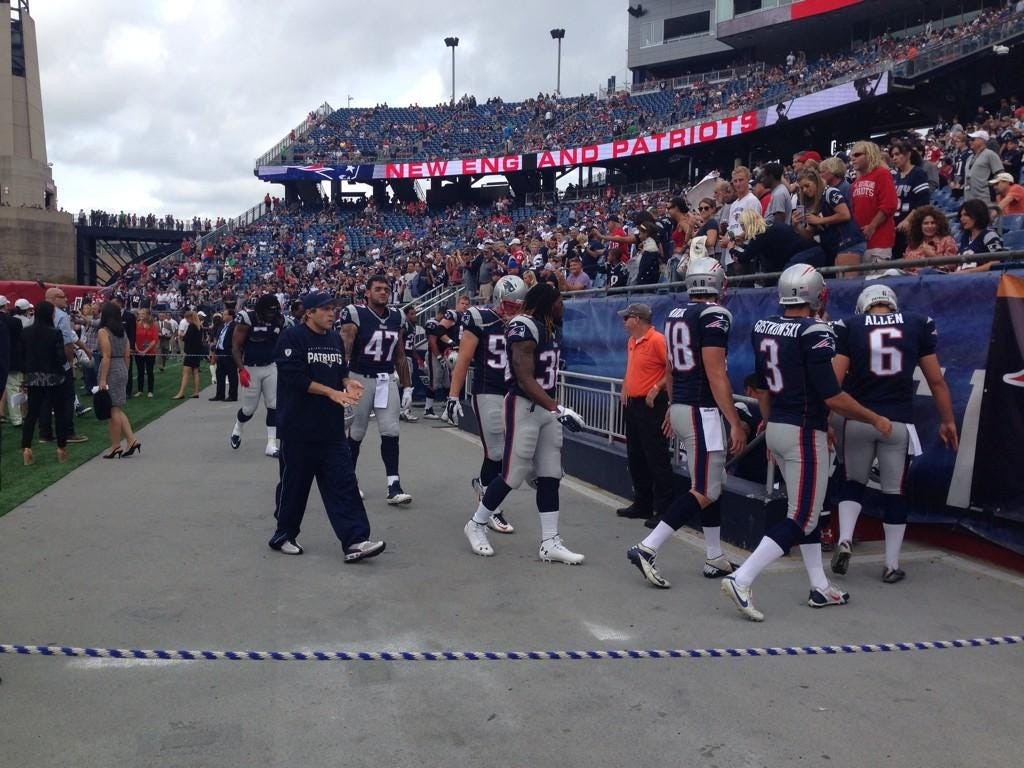 By Mike LaCrosse
Patriots fans are thrilled with a win against the Oakland Raiders for the 2014 season home opener.
New England fans showed up early after waiting all off-season to see their favorite players up close and personal.
"It's like Christmas morning to me. It's all I've said all day," Laurie Cohane, Gronkowski fan.
"Chandler Jones, I wanna see him knock someone out sideways get that pass rush going," said Jeff Bruno.
"Usually Brady, as Brady goes I think the Patriots go, said Ernie Nadeau, of Lincoln, RI.
Nadeau is even ready to make some bold predictions this early in the season.
"I expect we are gonna be in the Super Bowl. I have relatives in Arizona so I plan on going to the Super Bowl and visit them at the same time," said Nadeau.
Fans felt a little spoiled with the July like weather.
"You see those people at the end of November you know in snow suits basically. So it's nice to be out here in short sleeves and enjoy the last bit of warmth," said Joey Carning.
While fans were excited about Sunday's home opener some are still concerned about the allegations against some players in the league about issues off the field.
"It's disappointing when you see that especially some of the amazing talent. Sometimes with amazing talent comes too much attitude," said Jay Brann.
Former Patriots defensive end Larry Eisenhauer says the player problems are more than just a league issue. He says its a society problem that exists all over.
"You know you gotta remember the commissioner is there because of the owners and the commissioner doesn't make a ruling by himself. So it is a core group of owners that advise him what to do. So I can't blame him for what he said, but they are correcting things and I think it's better for everybody," said former Patriot Larry Eisenhauer.
The Patriots head on the road next week to play Kansas. They'll be back at Gillette Stadium on October 5th to play the Bengals.
(C) WLNE-TV 2014