Patriots fan react to charges against Robert Kraft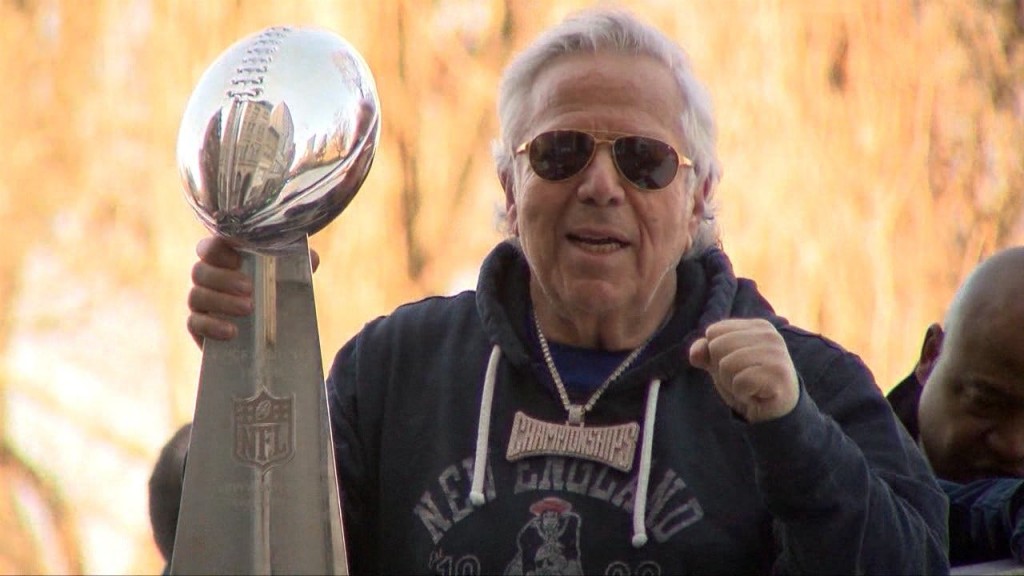 FOXBORO, Mass. (WLNE) — Patriots owner Robert Kraft is being charged with soliciting prostitution in connection to a wide-ranging human trafficking investigation in Florida. Kraft is denying the charges against him but police in Jupiter, Florida say they have video evidence of the Patriots owner receiving sex acts inside a massage parlor.
Fans are absolutely floored by the news.
Less than 3 weeks after the Patriots sixth Super Bowl win, owner Robert Kraft has been charged with soliciting prostitution. The bombshell leaving fans speechless
"It's shocking," says John Davis from Boston.
"It's crazy. I honestly wasn't even expecting that. I hadn't heard it. It's crazy I don't even know what else to say," says Kerrie Moreau from Cumberland.
The Chief of Police in Jupiter, Florida Daniel Kerr confirms the Robert Kraft charged in this investigation is in fact the Patriots owner. This comes after a months long human trafficking investigation into several spas, including the Orchids of Asia Day Spa.Kraft is one of 25 people charged so far with the misdemeanor and police say he went to the spa on 2 different occasions.
"On every gentleman that you have a list of the act that took place is recorded on video," says Detective Andrew Sharp.
But still, a spokesperson for Kraft says they "categorically deny that Mr. Kraft engaged in any illegal activity."
Some Pats fans are remaining supportive despite the negative attention this will bring the organization.
"Unfortunately he's the one that got caught but I still think he's a good guy," says one fan.
Because Kraft isn't a Florida resident, a warrant will be issued for his arrest.
President Trump responded to the allegations saying he was shocked.
(C) WLNE/ABC 6 2019