Patriots fans paint Tom Brady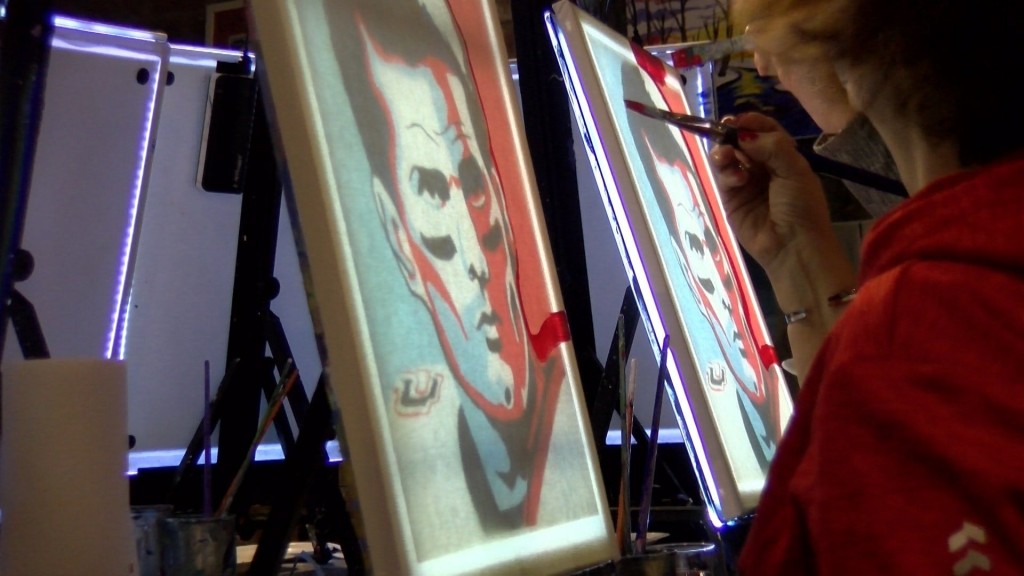 By Jordan Mazza
PROVIDENCE, RI (WLNE) — Some are turning their Patriots passion into an art form.
That's right – meet the painted Brady.
"Where else but New England sports fans are you going to have – I mean, you're painting your quarterback," said Aleigh Alarie, North Kingstown. "Nobody else is going to do that but New England. We're crazy, we love our sports, we love our quarterback, we love the Patriots. It just doesn't get better than that."
With the Patriots playing in the big game Sunday…
It's no doubt the paint Tom Brady class at Muse Paintbar in Providence was all sold out Friday night.
"As soon as I got the email, I was immediately all over this," said Stephanie Macleod of Scituate. "I said, 'Oh, we gotta go.'"
But no art degree required – the easels feature a light box to help guide painters.
"We actually got the last two tickets, which was really exciting," said Alarie. "But I've never done it with the light behind it. I was like, 'If I have to freehand draw Tom Brady, it is going to be so bad."
It helps for those who are skeptical of their artistic talent.
"I'm not really an artist.," said Michael Dicenso of Cranston. "More of a sports guy. But it's actually fun. I didn't expect it."
"I think it brings the people that would never come in and then we get our regulars who still love to come in and love Tom Brady,"
And no matter what happens Sunday, painters from this "Brady bunch" say they'll find a permanent spot for their masterpieces.
"It's probably going to be hung up in my mom's office, where she has more pictures of Tom Brady than she does of me," Alarie said.
Muse Paintbar in Providence is holding another Tom Brady painting class Saturday afternoon.
© WLNE-TV / ABC6 2019