Patriots game a boost for local economy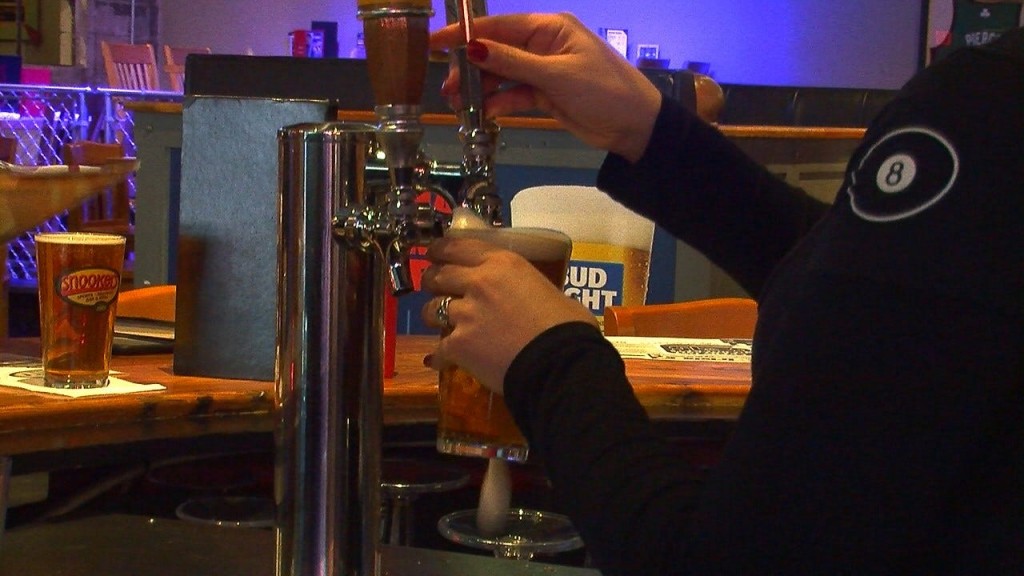 By: Rebecca Turco
PROVIDENCE, R.I. – Saturday night was a win for the Patriots and a touchdown for the local economy.
It was nonstop on game night at Snookers in Providence. The bar closed its doors shortly after the game started, already at capacity with nearly 300 people. That's double the typical Saturday night crowd.
"We got packed early and it carried through," said owner Regina Goulding. "Different people come out, it's like New Year's Eve…It's a special event so that really helps with business and it exposes Snookers to new people."
Bars, restaurants and hotels welcome an influx of customers. John Gibbons with the Rhode Island Sports Commission estimates the game raked in around $300,000 for the capital city. "People did not have to go to work on Sunday – they could stay out, party a little longer, stay out in the community a little longer, so it was to the advantage of the bars and restaurants," he explained. "It's just a great impact on Providence."
Gibbons is expecting a couple hundred-thousand dollars more in direct spending this weekend as well. "[It's a] perfect scenario, they're playing Pittsburgh. It really is a drive-in market for Pittsburgh fans, they can get in their car and drive up. So we would expect hotels would have the impact from that."
When you factor in the Kennedy Memorial Hockey Tournament, Providence raked in around $2 million in direct spending over the weekend. This weekend, there is also a cheerleading competition at the Rhode Island Convention Center, which is expected to bring in $2.4 million.
© WLNE-TV 2016