Patriots Hold Off Bills to Stay Unbeaten in Battle at Gillette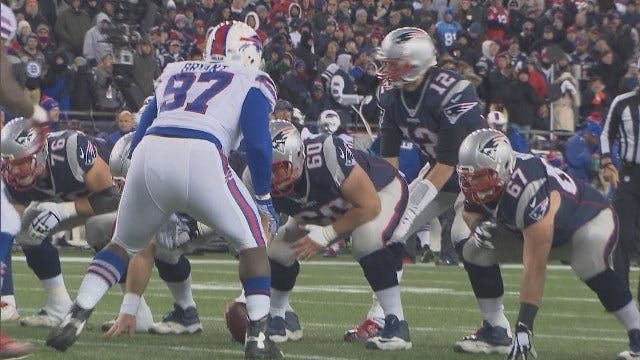 By JIMMY GOLEN=
AP Sports Writer=
FOXBOROUGH, Mass. (AP) _ James White scored the first two touchdowns of his career, one running and one receiving, and the New England Patriots improved to 10-0 on Monday night with a 20-13 victory over the Buffalo Bills.
Tom Brady completed 20 of 39 passes for 277 yards, and the defending Super Bowl champions remained on course for their second perfect regular season in nine years. The Bills (5-5) snapped a two-game winning streak and lost to Brady for the 25th time in 28 games.
The game was filled with mistakes, penalties, injuries and turnovers _ including two fumbles on a single punt and an inadvertent whistle that led to one of many lengthy conferences among the officials.
Buffalo's LeSean McCoy ran 20 times for 82 yards and a touchdown and caught six passes for 41 yards to surpass 100 yards from scrimmage for the fourth straight game. ___