Patriots Linebacker takes Prov. Boys and Girls club on a shopping spree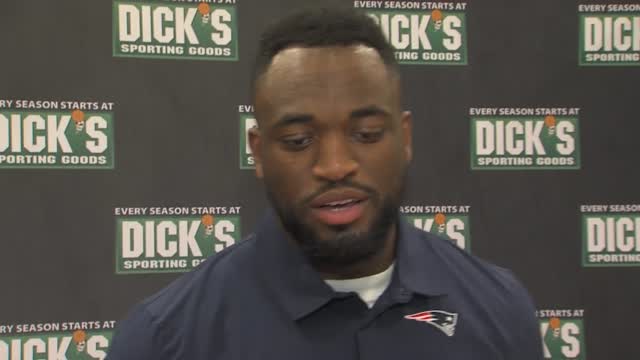 NORTH ATTLEBORO, Mass. (WLNE)- New England Patriot linebacker 
Josh Uche was the surprise guest tonight at a Providence 
Boys and Girls Club event, hosted by Dick's Sporting Goods in North Attleboro. 
Dick's
 and Uche gave 12 lucky kids aged 6-13 $300 combined for a shopping spree Tuesday. 
Uche served as the kids' shopping consultant for the evening, giving advice on different athletic apparel and shoe colors.
"There's nothing more I'd love to see and nothing more that would make me feel a little bit better about life than seeing kids enjoy the holidays a little bit so," said Uche.
The 12 children who attended were unaware that Uche would make a guest appearance. The Patriot said he would have benefited from this type of event as a child, motivating him to give back.
"Just growing up the way I did, I feel like if I had something like this, it would have motivated me that much more," explained Uche. He continued, "Just to see the looks on the kids' faces and how much fun they're having, I mean that's priceless to me."
Dick's Sporting Goods held the event to inspire and enable youth sports participation in the community.
"I think it's awesome. What Josh and Dick's have done tonight has really put a huge smile on our kids' faces during the holiday season," said Mike Scarpetti, the Director of Operations for Childcare of Boys and Girls Club of Providence. He continued, "You can see they're real excited and this is nothing like we've done before."
Uche says that this is just the beginning in his involvement with the Boys and Girls Club of Providence.