Patriots Lose Regular Season Finale In Miami, Drop To #2 Seed In AFC Playoffs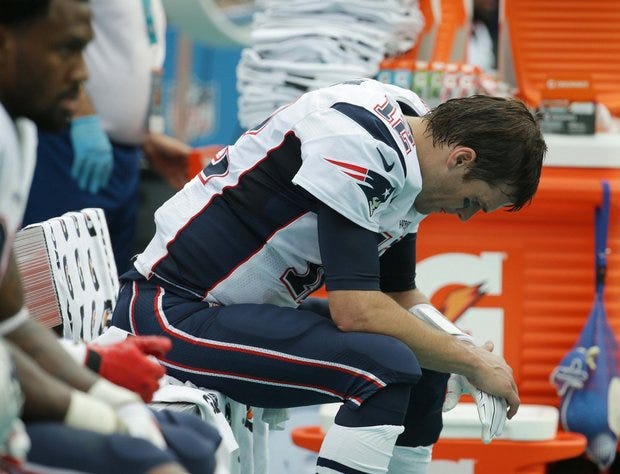 By STEVEN WINE
AP Sports Writer
MIAMI GARDENS, Fla. (AP) – Tom Brady was sacked twice and knocked down at least half a dozen times Sunday, and the New England Patriots missed a chance to clinch the No. 1 seed in the AFC playoffs when they lost to Miami 20-10.
Brady watched New England's final offensive series from the sideline. With the Patriots eager to protect his health, he threw a season-low 21 passes, but even so was lucky to make it through the game in one piece.
New England (12-4) still had a chance at the No. 1 seed if Denver lost its regular-season finale to San Diego, but the Broncos, led by Peyton Manning, beating the Chargers, 27-20, to earn that spot. New England dropped to the No. 2 seed.
The Dolphins (6-10) wrapped up a disappointing season and are expected to embark on a search for their ninth coach since 2004.
AP-WF-01-03-16 2119GMT