Patriots return to Foxboro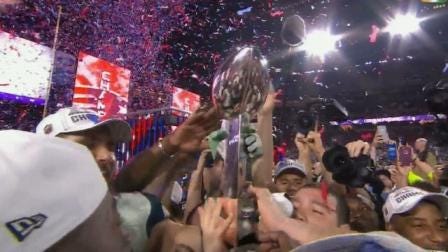 The Patriots are back in New England tonight after hundreds weathered the bitter cold and snow to welcome home the Super Bowl 49 champions.
Coach Bill Bill Belichick and Chandler Jones ran though the crowds of people shaking hands and thanking fans for coming out.
Fans screamed and cheered as the convoy of buses arrived at the stadium.
The Patriots did get back later than anticipated. They were originally expected in Foxboro around 8pm but didn't arrive at the stadium until just before 10pm. While, some did leave before the team arrived, most stuck out the wait in the freezing weather saying it was all worth it to see the team arrive.
Fans are now looking forward to the parade scheduled for Wednesday.
(C) WLNE 2015