Patriots to play on Thanksgiving for first time since 2012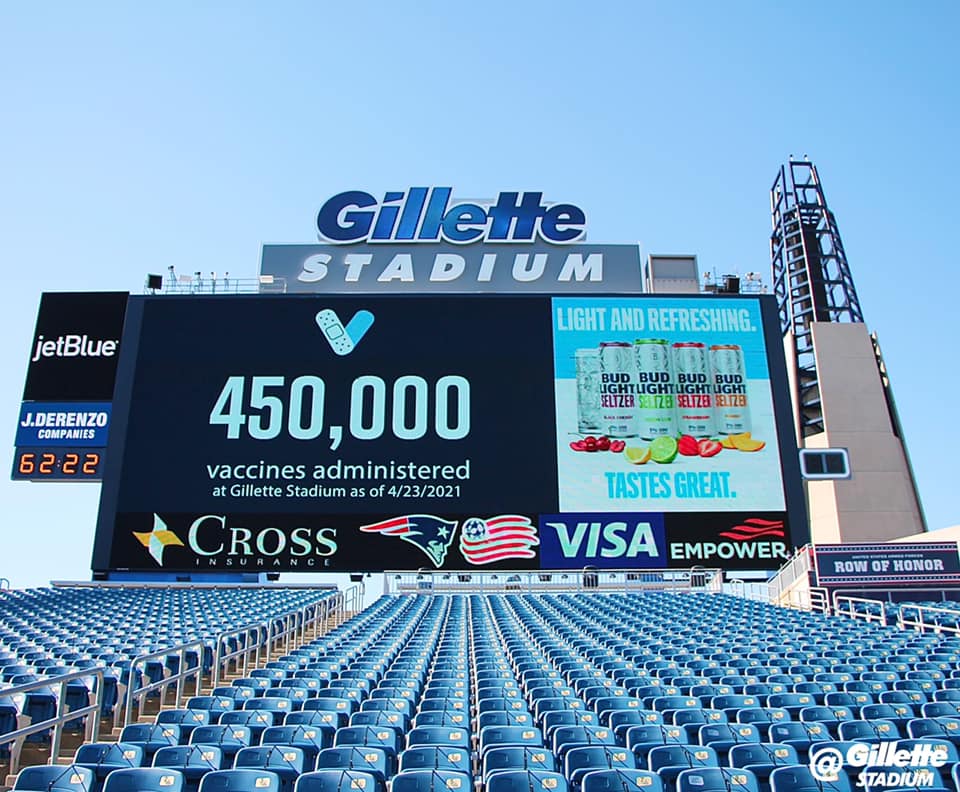 The New England Patriots will be playing on Thanksgiving for the first time since 2012 the NFL announced Thursday night during its 2022 season schedule release
New England will travel to Minnesota to take on the Vikings on Thanksgiving night at 8:15 p.m.
The Patriots kick-off their season Sunday, Sept. 11 against division rival Miami Dolphins on the road.
New England's home opener is week 3, Sunday, Sept. 25 when they host the Ravens.
Their first nationally televised game of the season will be when they take on the Bears week 7 on Monday Night Football.
The Pats currently are scheduled for five nationally televised games.
New England made the playoffs last season, but were eliminated from Super Bowl contention when they were blown out during the Wild Card Playoff game against AFC East Division Champion Buffalo Bills.
Below is the full 2022 schedule:
| DATE | OPPONENT | TIME | AFFILIATE | NETWORK |
| --- | --- | --- | --- | --- |
| Sunday, Sept. 11 | at Miami Dolphins | 1:00 p.m. | WBZ | CBS |
| Sunday, Sept. 18 | at Pittsburgh Steelers | 1:00 p.m. | WBZ | CBS |
| Sunday, Sept. 25 | Baltimore Ravens | 1:00 p.m. | WFXT | FOX |
| Sunday, Oct. 2 | at Green Bay Packers | 4:25 p.m. | WBZ | CBS |
| Sunday, Oct. 9 | Detroit Lions | 1:00 p.m. | WFXT | FOX |
| Sunday, Oct. 16 | at Cleveland Browns | 1:00 p.m. | WBZ | CBS |
| Monday, Oct. 24 | Chicago Bears | 8:15 p.m. | WCVB | ESPN |
| Sunday, Oct. 30 | at New York Jets | 1:00 p.m. | WBZ | CBS |
| Sunday, Nov. 6 | Indianapolis Colts | 1:00 p.m. | WBZ | CBS |
| BYE WEEK | | | | |
| Sunday, Nov. 20 | New York Jets | 1:00 p.m. | WBZ | CBS |
| Thursday, Nov. 24 | at Minnesota Vikings | 8:20 p.m. | NBC Boston | NBC |
| Thursday, Dec. 1 | Buffalo Bills | 8:15 p.m. | TBA | Amazon Prime Video |
| Monday, Dec. 12 | at Arizona Cardinals | 8:15 p.m. | WCVB | ESPN |
| Sunday, Dec. 18 | at Las Vegas Raiders | 8:20 p.m. | NBC Boston* | NBC* |
| Saturday, Dec. 24 | Cincinnati Bengals | 1:00 p.m. | WBZ | CBS |
| Sunday, Jan. 1 | Miami Dolphins | 1:00 p.m. | WBZ | CBS |
| TBD (January 7 or 8) | at Buffalo Bills | TBD | TBD | TBD |