Pats Belt Bills to Earn Top Seed in the AFC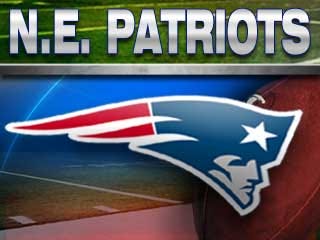 Brady leads Pats to top seed, beats Bills 49-21
By HOWARD ULMAN
AP Sports Writer
FOXBOROUGH, Mass. (AP) – Tom Brady led the New England Patriots
back from a three-touchdown deficit as they scored 49 straight
points and clinched home-field advantage throughout the AFC
playoffs with a 49-21 win over the Buffalo Bills on Sunday.
Brady finished the regular season with the second most yards
passing in NFL history, 5,235, after throwing for 338. Drew Brees,
who last week broke Dan Marino's record of 5,084 with the Miami
Dolphins in 1984, added 389 Sunday for the New Orleans Saints and
ended with 5,486.
The Patriots (13-3) finished the season with eight straight
wins. But for the second straight game, they fell behind early.
They beat the Miami Dolphins 27-24 after trailing 17-0 at halftime
then rallied after the Bills (6-10) scored touchdowns on their
first three possessions, drawing boos from the home fans.


(Copyright 2012 by The Associated Press. All Rights Reserved.)