Pats Complete Draft With and OL, TE in the 5th Round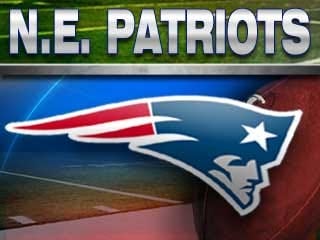 BOSTON (AP) – The New England Patriots have chosen offensive
lineman Marcus Cannon of TCU in the fifth round of the NFL draft.
Cannon is projected as a guard after playing tackle for an
offense that set a school record with 70 touchdowns last season.
New England has an opening at guard with the retirement of Stephen
Neal.
The Patriots chose the 358-pound Cannon with the 10th pick of
the fifth round which they obtained on Friday in a trade with
Houston. They also have their own fifth-round choice, the 28th,
along with picks in the sixth and seventh rounds.
The Patriots also have drafted offensive tackle Nate Solder in
the first round, cornerback Ras-I Dowling and running back Shane
Vereen in the second, and running back Stevan Ridley and
quarterback Ryan Mallett the third.

Patriots select Marshall tight end Lee Smith
BOSTON (AP) – The New England Patriots have gone back to the
tight end spot in the draft by taking Lee Smith of Marshall in the
fifth round.
The selection of Smith comes after the Patriots drafted tight
ends Rob Gronkowski and Aaron Hernandez last year. Both had
outstanding rookie seasons, with Gronkowski scoring 10 touchdowns.
The 6-foot-6, 266-pound Smith is an outstanding blocker who
eventually could replace blocking tight end Alge Crumpler. Last
season, Smith caught 38 passes for 358 yards and three touchdowns.
He also was a long snapper at Marshall.
The Patriots have two more picks before the draft winds up
Saturday, one each in the sixth and seventh rounds.