Pats Continue to Prepare for Broncos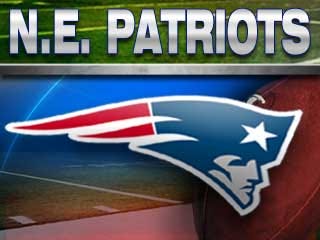 Brady looks to end 3-game playoff slide
By HOWARD ULMAN
AP Sports Writer
FOXBOROUGH, Mass. (AP) – Tom Brady is on his usual late-season
roll. He'd just like to stop his recent playoff slide.
The quarterback who focuses on the next practice and the next
game is on an eight-game winning streak. And that may be a better
sign of how his next one will go than his three-game postseason
losing streak.
A win on Saturday night would send Brady and the New England
Patriots to the AFC championship game and end the Tebowmania season
of the Denver Broncos.
Brady says he hasn't thought about last year, or last week.
Before last week's bye, the Patriots (13-3) scored 49 straight
points and beat the Buffalo Bills 49-21. During the winning streak,
Brady has thrown for 19 touchdowns and just two interceptions. The
Broncos are 9-8.


(Copyright 2012 by The Associated Press. All Rights Reserved.)