Pats Cut Brqnch, Hoyer, Koppen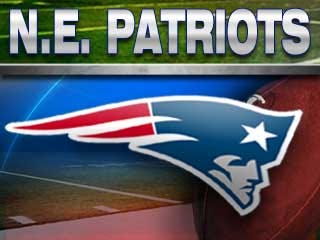 Ken Bell
Patriots cut Branch, Koppen, Hoyer to get to 53
FOXBOROUGH, Mass. (AP) – Patriots receiver Deion Branch tweeted his goodbye to the New England fans amid reports that he has been cut by the team.

The Most Valuable Player of the Patriots' 2005 Super Bowl victory said, "Truly thankful for all the support from everybody. I Love You guys (hashtag)LovePeaceandHappiness."

Branch was reportedly among the cuts the team made Friday as it got down to the NFL limit of 53 for next week's opener.

Branch had 51 receptions for 702 yards and five touchdowns last season.

He spent the first four years of his career with New England before forcing a trade to the Seattle Seahawks in 2006 in a contract dispute.
(Copyright 2012 The Associated Press. All rights reserved. This material may not be published, broadcast, rewritten or redistributed.)