Pats Don't Practice But Injury Report Says Gronk Would Not Have Taken Part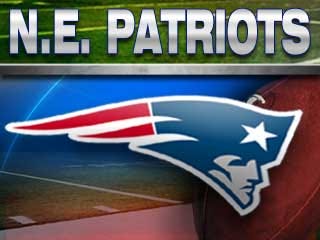 Patriots TE Gronkowski (ankle) skips practice
FOXBOROUGH, Mass. (AP) – New England Patriots tight end Rob
Gronkowski was listed as unable to practice on Wednesday on the
team's first injury report since he injured his left ankle in the
AFC title game against the Baltimore Ravens.
Although the Patriots did not practice, they were required to
file an injury report. Gronkowski is listed as "DNP." Twelve
players were listed as "limited participation," including
receiver Wes Welker, guard Logan Mankins and linebacker Rob
Ninkovich. Two others were listed as "full participation."
Gronkowski was seen wearing a removable boot on his left foot on
Monday. The second-year star, who set an NFL record for tight ends
with 17 touchdown catches, limped off the field in the third
quarter of Sunday's 23-20 win over Baltimore but returned about
five minutes later.
The Patriots will play the New York Giants in the Super Bowl on
Feb. 5 in Indianapolis.

(Copyright 2012 by The Associated Press. All Rights Reserved.)