Pats Draft Stanford Safety Jordan Richards in Second Round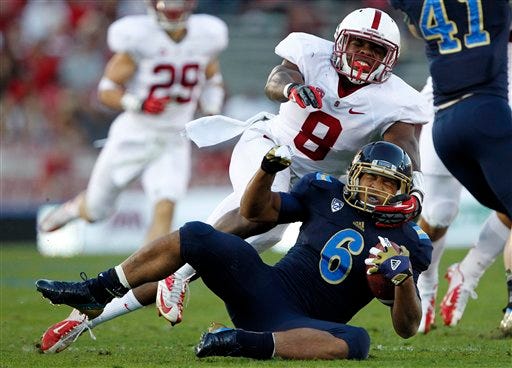 By JIMMY GOLEN=
AP Sports Writer=
FOXBOROUGH, Mass. (AP) _ The New England Patriots have selected Stanford safety Jordan Richards with the 64th pick in the NFL draft.
The 5-10, 211-pound defensive back was the last pick of the second round.
The defending Super Bowl champions picked Texas defensive tackle Malcom Brown in the first round on Thursday. The 319-pound Brown gives New England a potential successor to five-time Pro Bowler Vince Wilfork, who went to Houston as a free agent.
Richards could help in a defensive backfield that lost cornerbacks Darrelle Revis and Brandon Browner to free agency.
New England has two picks at the end of the third round and the second selection in Saturday's fourth round.

AP-WF-05-02-15 0139GMT