Pats fans celebrate latest AFC Championship win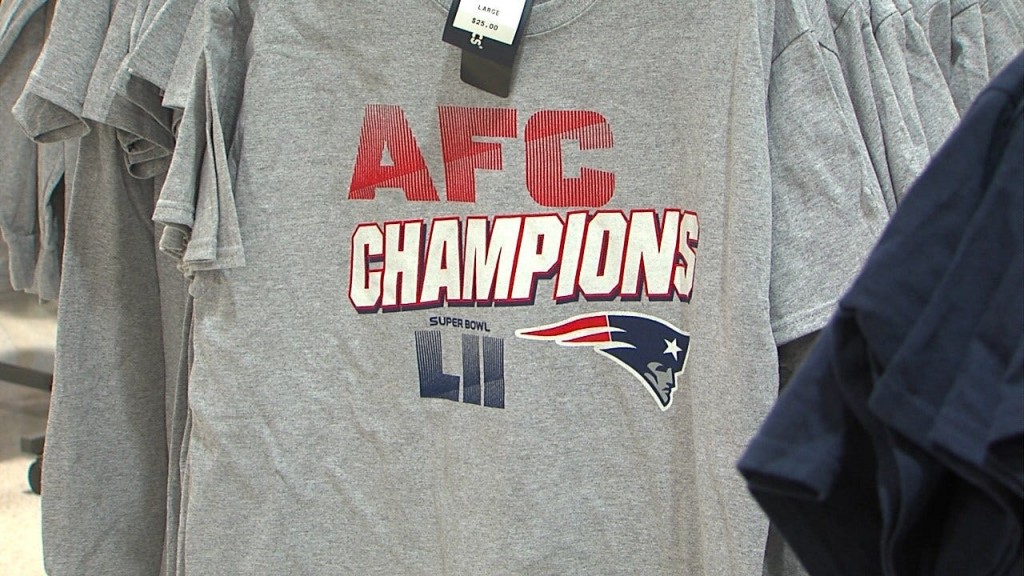 By: Melissa Randall
E-mail: Mrandall@abc6.com
Twitter: @MRandallABC6
SMITHFIELD, R.I. (WLNE-TV)— After a big win, Patriot fans know how to celebrate.
"I called Dad up. C'mon. Let's go. Let's go get the shirts!" said Audrey Wood of Johnston.
Shoppers were at Dick's Sporting Goods in Smithfield even before the sun came up Monday morning. The only thing on their shopping list: AFC Championship merchandise.
"My son's birthday is Friday," said Elizabeth Tiner of North Providence. "I had to buy him this because that was a tremendous game!"
It wasn't an easy win, though. The jaguars put up a good fight and kept things interesting well into the 4th quarter.
"It's always nerve–wracking when they play!" said Johnna Corin-Lowell of Douglas, Mass.
In the end the team did come up with the 'W' and fans are eager to show off their team pride. Tiner already has a closet full of similar gear, but says when it comes to supporting the Pats there's no such thing as having too many hats, tee's or sweatshirts.
"They're the best. And they've always been the best. If you live in New England and you don't like them there's something wrong with you," she said.
The members of Patriot Nation say they don't take the teams success for granted, especially with the Eagles up next.
"They're really tough," said Corin-Lowell. "I guess we'll have to wait and see what happens in two weeks."
Fans we caught up with say they're excited for the opportunity to go for one more win and hope to be back soon for more gear.
© 2018